Source: Eatology
CONCEPT WATCH: Eatology cooks up a 'halfway diet' for Hong Kongers
The flexitarian meal plan is for consumers looking to reduce their consumption of animal-based products.
Eatology started offering Hong Kongers science-backed meal plans in 2015, seeing the need for a more practical and sustainable diet that works well with customers' lifestyles. It has since launched meal plans for vegetarians, vegans, and even pescetarians, but Eatology saw that not everyone can make the full move to becoming a vegetarian; hence, it curated a new meal plan.
Through a flexitarian meal plan, Eatology hopes that consumers looking to change their diets can consume more greens without ditching meat. Flexitarians are also occasionally known as flexible vegetarians or casual vegetarians.
"The flexitarian diet is sustainable for people to eat every day. We already have a vegetarian diet, in place for a long time, but some people are not ready to make the full move—that's why we created a way to bring something in between that is easier to follow," Christophe Daures told Retail Asia.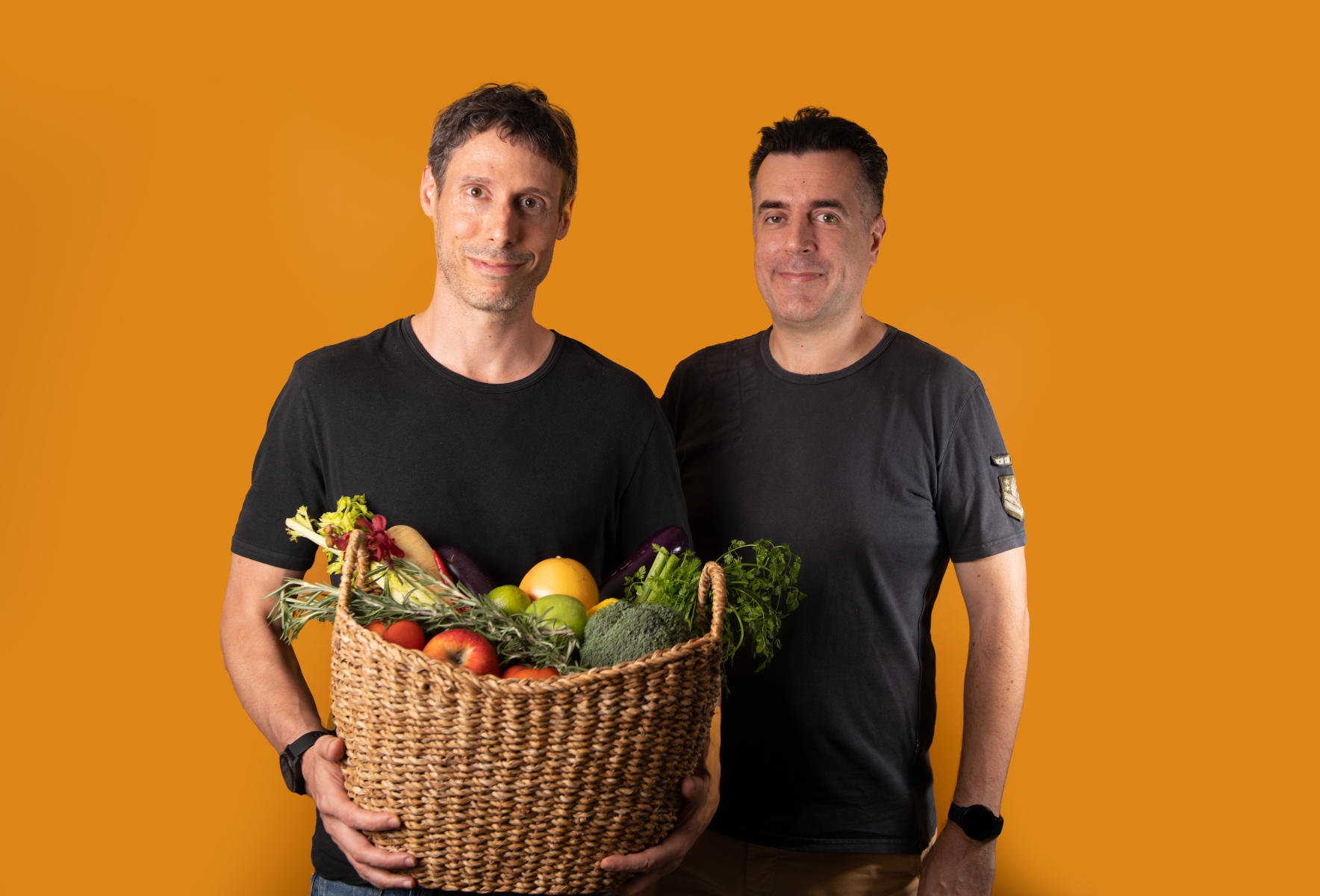 Citing a Temasek report, Eatology said that flexitarians made up 42% of the global market in 2021 with a quarter of Southeast Asians and Australians saying that they eat less meat now compared to three years ago.
Daures co-founded Eatology with Guillaume Kaminer. Eatology's target market comprises men and women between the ages of 25 and 65, but mostly, its clients are busy young individuals who want to save time and start a healthy lifestyle.
More greens, less meat
Through the flexitarian meal plan, Eatology sought to encourage Hong Kongers to cut their consumption of meat or fish to once a day as an initial step toward improving their health.
"People tend to overeat protein these days because they read in magazines that they should eat lots of protein because they're going to lose muscles, which is not true," Daures shared.
"[The meal plan] helps to reduce the amount of protein that you are absolving, and this is the correct amount that you should get which is a number between 18% and 25%."
Approximately 90% of the meals also offer unrefined carbohydrates, such as brown rice, and wheat flour. These are harder to break down, compared to white rice, making the body feel full for a longer time.
The flexitarian diet also allows consumers to improve their gut health, which Daures considered critical in any diet.
"Gut health is something that very few people talk about today that is extremely important for the benefit of your body," he said. "If your gut is not in good health, you can try to have a good diet, but it's not going to work."
On top of its health benefits, Eatology said the flexitarian meal plan ultimately helps in reducing consumers' carbon footprint. A study by the United Nations Food and Agricultural Organisation cited that about 14% of all greenhouse gas emissions come from meat and dairy production.
Eatology's best
Amongst the meals offered, Daures said Eatology's Dan Dan kelp noodles with plant-based pork and the Japanese-inspired Flamed grilled teriyaki salmon with poke bowl toppings and fragrant brown rice have so far emerged as the winners.
The Dan Dan Kelp noodles have low-calorie noodles that are nutrient-dense and softened much like regular noodles. The dish also uses plant-based meat called Omnipork, which is developed in Asia. Daures said the noodles give out the same feeling as regular noodles, but with fewer carbohydrates.
The second dish is the pokebowl which has salmon, teriyaki sauce, edamame, wakame, cucumber, mashed avocado, and ginger amongst others. "It is very rich, in terms of flavour, and it is visually very nice and people really enjoy it. It fits the animal-free diet," he said.
Other Asian-inspired meals are Thai-style duck breast, Asian green Thai asparagus, crushed potatoes with olive oil, and persillade in a Thai sauce dressing. This combines duck breast with the sweet flavours of lime, coconut nectar, and fish sauce, also featuring creamy crushed potatoes.
Eatology's meal plans are ranging from US$190-$300.
What was and what's next?
In rolling out its flexitarian meal plan, Eatology tapped media publications and key opinion leaders. The company also banked in social media and search engine marketing.
"We have also implemented HACCP and ISO 22000:2018 in our kitchen and have obtained the certifications to make sure that all the processes, from ordering to meal delivery, are consistent and traceable," Kaminer said.
The HACCP or Hazard Analysis and Critical Control Points is an international standard that defines the requirements of a safe food management system. The ISO certification, meanwhile, is a food safety management system that defines what food chains need to do to show their ability to control food safety hazards.
Eatology also had its fair share of challenges as the meal plan required high-quality ingredients. "One of the challenges is to source high-quality ingredients with reliable suppliers," Kaminer said. "We are importing a lot of sourced ingredients ourselves, to have a good steady flow of supply so we can better control the quality of our product."
Eatology will not be announcing a new diet any time soon, but Daures said the company is working to introduce more Asian, European, and American dishes into the flexitarian meal plan before the end of the year. Eatology has also offered tailor-made diets, which are more costly as it customises meal plans for the consumer.
"We can see the trends as well with some people saying 'I want a diet that is tailor-made,' so I don't think we would announce a new diet anytime soon; but at the same time, our main focus will be to work on a product that we think is very important," he said.