Comfortable office furniture doesn't have to cost 'silly money': ErgoTune and EverDesk+
The Singapore brands brought ergonomic chairs and desks to overseas markets with prices starting at $399 and $599, respectively.
Fresh out of university in 2018, Damon Lye, along with his friends, Joshua Chan and Tan Jun Kiat, explored various business ideas. But the three friends only ventured into business together when they identified the need for a standing desk, and could not get one that was easily accessible and affordable.
Lye recalled the frustration they felt back in the days when they were trying to acquire a standing desk. They had to send an email to get a quotation and waited for two or three days to receive a response, only to find out the products ranged from $2,000 to $3,000—a silly amount of money to pay for such a necessity, the group of friends thought. Creating a brand around affordable, high-quality furniture seemed like the perfect market gap to tackle; hence the birth of ErgoTune and EverDesk+.
"And that's kind of the genesis of how we got started in this whole business," he said. "We thought that we could create a better experience, a better product, and most importantly - at a better price point for ergonomic furniture."
Fast forward to last year, the two brands posted record sales after they grew 150%, tripling the business' revenue to more than S$13m. Moreover, its flagship product, the ErgoTune Supreme Chair, alone sold nearly 20,000 units during the year.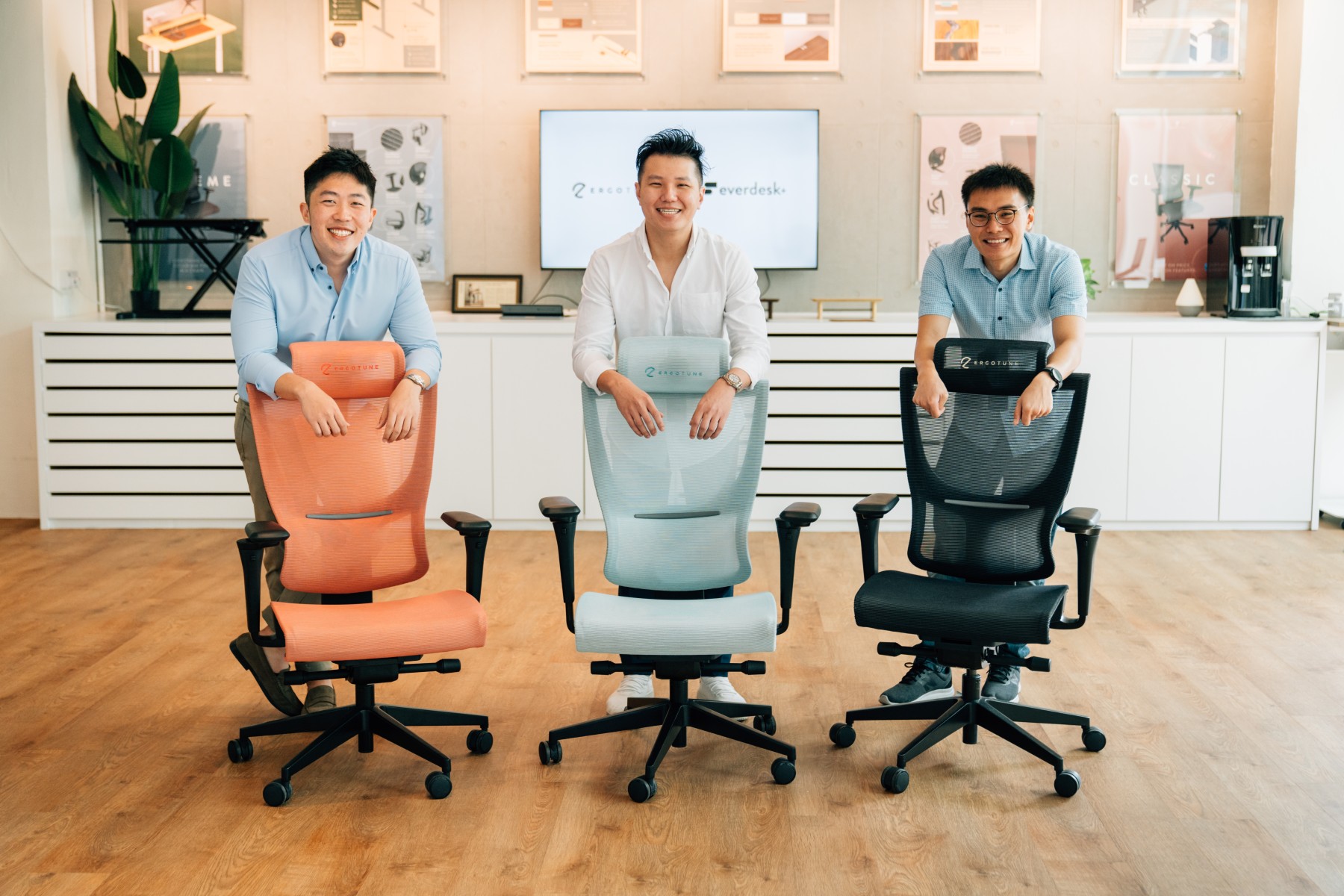 Expansion plans
With the companies continuing to ride on this growth and plans to expand outside of Singapore, ErgoTune and EverDesk+ entered into an eight-figure acquisition deal with Una Brands, an e-commerce aggregator, which acquires brands and grows them into global household names.
"We've taken the brands quite far. From something that we started at home around three or four years ago, it has gone much further than we thought possible," Lye said.
"But we realised a lot of challenges were not getting easier and that's when we thought we needed the backing of a company with the proven experience and track record to help us grow the brands and achieve our ambitious targets."
By working with Una Brands, ErgoTune and EverDesk+ have launched into Australia, contributing to more than 15% of the business' overall revenue in the fourth quarter of 2021.
"With Una Brands' help, we now have the financial resourcing and capabilities to fast-track our expansion into international markets. Our entry into Australia is just the beginning. We are also exploring other Western markets, like the US or European markets where we see opportunities for growth," he said.
In terms of product expansion, Una Brands is lending expertise and resources that will allow ErgoTune and EverDesk+ to engage in deeper research and development to further innovate an exciting new line of products.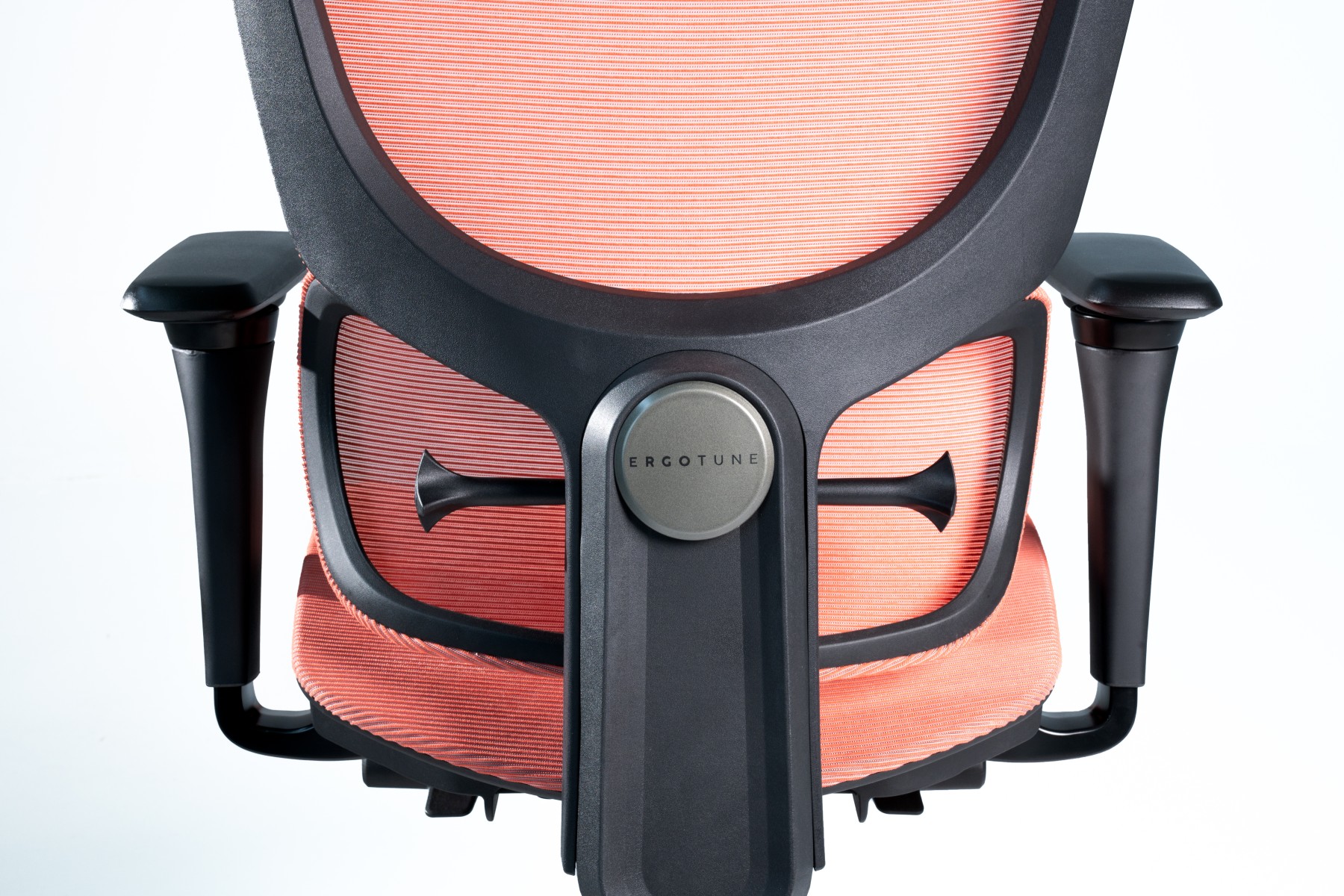 Where Una Brands comes in
Kushal Patel, co-founder of Una Brands and VP of Investments, said Una Brands is looking to build on the strong growth momentum ErgoTune and EverDesk+ have seen over the last few years, with the intention to "turbocharge" their growth further and enable the brands to become "best-selling" global ergonomic chairs and desks.
Patel shared that in making acquisitions, Una Brands factors in several considerations, such as whether the brands carry category-leading products with low cyclicality and have strong financial fundamentals. Examples of such financial fundamentals include large annual revenue, sustained year-on-year growth and healthy profit margins.
"We look for brands with strong long-term growth prospects driven by favourable underlying trends," he said.
Since acquisition, Una Brands has greatly reduced the exposure of the brands' fulfillment process to operational risks by fully automating their order management system (OMS). This has resulted in a 57% decrease in waiting time required for a delivery and was achieved within six months of acquisition.
Furthermore, this has reduced the amount of time that the brands' operational team spends on resolving errors, opening up their bandwidth and allowing them to expand their work scopes.
Una Brands has grown to a team of 150 staff globally since its launch in early 2021 and has built capabilities across different verticals including Growth, Supply Chain and Logistics, Marketing, and Branding. Acquisitions of brands such as ErgoTune and EverDesk+ demonstrate their willingness "to do what other e-commerce aggregators won't", said Patel, which includes buying and operating complex, multi-channel brands.
When asked about future plans, Lye said "We conceived of ErgoTune and EverDesk+ with the bold vision of shaping the future of workspaces globally. Through the partnership with Una Brands, we are now many steps closer to achieving that goal. We intend to continue building on this goal to place ErgoTune and EverDesk+ products across all corners of the world."