TFP Retail supports communities that nurture
The firm was recognised at Retail Asia Awards 2022 with the ESG Initiative of the Year - Malaysia win.
The past years have not been any easier for many members of society as businesses closed down and unemployment rose, all the whilst medical institutions were flooded with patients, forcing them to cope and adapt to survive as they were caught unprepared. TFP joined forces with various social enterprises and non-profit organisations to combat food insecurity. For this, they were awarded the ESG Initiative of the Year - Malaysia award at the Retail Asia Awards 2022.
The awards programme recognises major breakthroughs, innovations, and key players in the retail industry of Asia, and TFP Retail Sdn Bhd's Food Rescue and Smiles program set them apart from their competition as they worked to redirect surplus food to combat hunger and food insecurity, support underserved and vulnerable communities, and other corporate social responsibility (CSR) initiatives.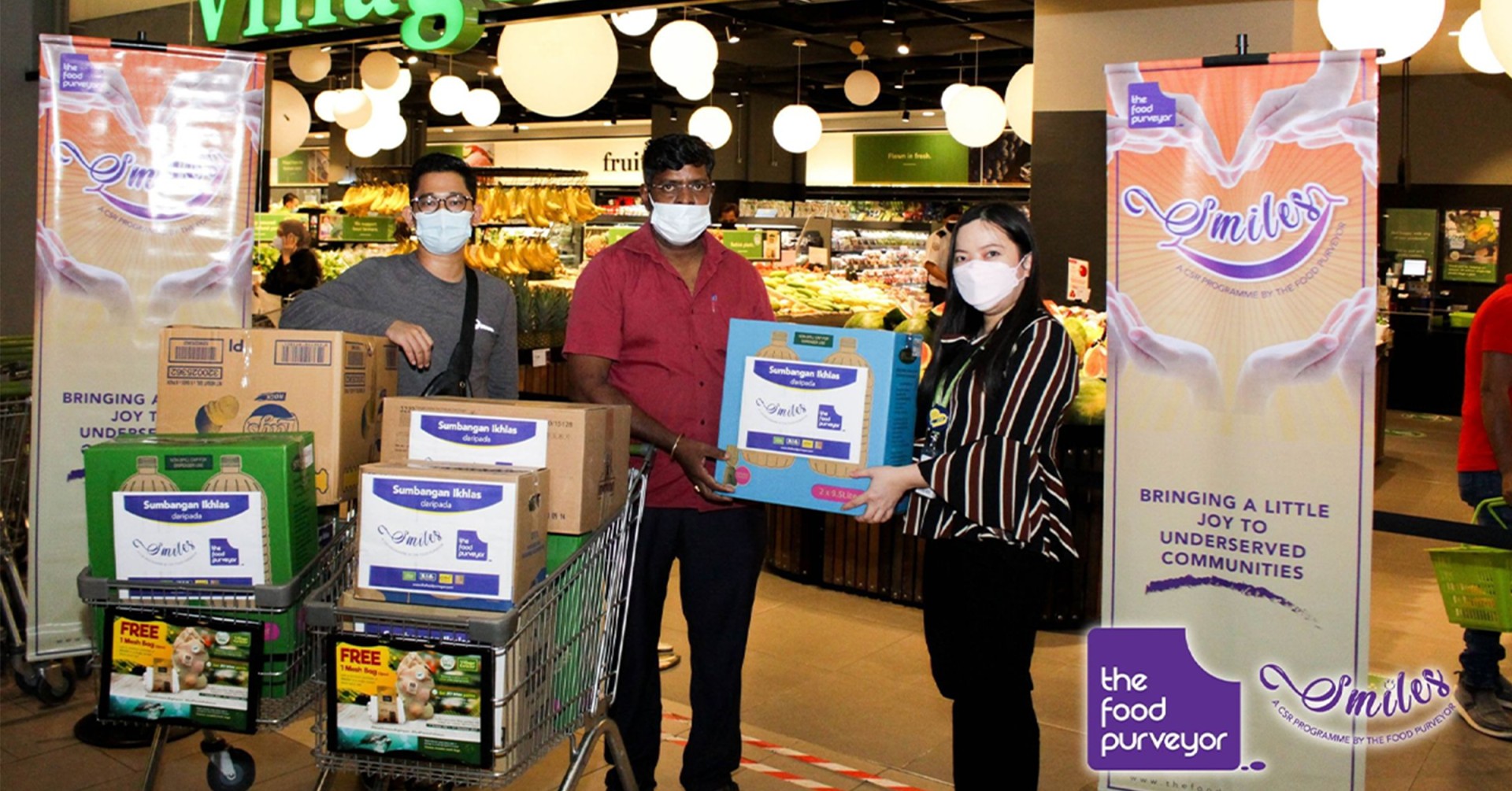 Since January 2021, TFP has donated and distributed a total of 6.7 tonnes or 19,083 meals worth of excess food to more than 70 charities across Malaysia, saving 16.7 tonnes of greenhouse gas emissions by diverting food from landfills. Another initiative launched was the BITES Loyalty program, wherein shoppers can donate their BITES points for a good cause, raising RM57,600 in donations that helped provide 288,000 meals.
As a way to support healthcare workers who were battling the COVID-19 pandemic on the frontlines, TFP relaunched a 10% discount for healthcare workers in January 2021. This allowed over 10,000 doctors, nurses, pharmacists, and medical staff who shopped at Village Grocer, Ben's Independent Grocer, BSC Fine Foods, and Pasaraya OTK outlets to save RM800,000 from the discounts.
In support of World Health Day, TFP also donated 80 cartons of free bananas to kids aged 12 and below from 7 to 11 April 2021, encouraging children to develop healthy eating habits at early ages. Another international day that TFP supported was the Teachers' Day Celebration, launching a 10% discount for all teachers in Malaysia, giving away RM10,063 worth of discounts.
The BITES program also extended to The Society for the Severely Mentally Handicapped, Selangor and Wilayah Persekutuan (SSMH), opening up the option for BITES Loyalty Members to donate 500 Bites points (equivalent to RM 5) with each donation funding life skills training for special needs children. Throughout the one year that the initiative was active, they managed to raise RM23,591, or 97 therapy sessions focused on primary gross motor functions such as walking and standing.
Other initiatives undertaken by TFP include a partnership with PichaEats that saw RM10,000 or 843 meals worth of food distributed to 6 select orphanage homes, refugee schools, and underserved communities in Kuala Lumpur, and Village Grocer's partnership with ParkCity Medical Centre sponsored 200 bags containing bananas, milk, and wholemeal crackers for 200 vulnerable children. The year's Deepavali celebrations were also heralded by TFP's donation of food supplies and hygiene care worth RM2,640 to two orphanage homes in Klang Valley, namely Rumah Kasih and Agathians Shelter. In support of the Children's Training Centre (CTC) and the refugee children that the centre supported, TFP distributed essential grocery needs to 106 refugee children and their families in KL worth over RM4500. Each grocery bag contains dry food items to last a family of four for 5 to 10 days.
The 17th Retail Asia Awards is presented by Retail Asia. To view the full list of winners, click here. If you want to join the 2023 awards programme and be acclaimed for your company's outstanding retail initiatives, please contact Jane Patiag at [email protected].