LUXASIA wins three major awards at the Retail Asia Awards 2023
The leading luxury omni-distribution platform was recognised for achieving remarkable milestones in multiple countries across Southeast Asia.
At Retail Asia Awards 2023, LUXASIA Group has won three awards for its remarkable retail endeavours and results in three markets. They were named Luxury Beauty Retailer of the Year – Singapore, Luxury Beauty Retailer of the Year – Philippines, and Brand Store of the Year – Indonesia, for its roll-out of boutiques, pop-ups, and even an online brand site for a global technology leader in consumer appliances. The awards programme recognises excellence in retail executions, major breakthroughs, interesting innovations, and commercial results of top players in the retail industry of Asia.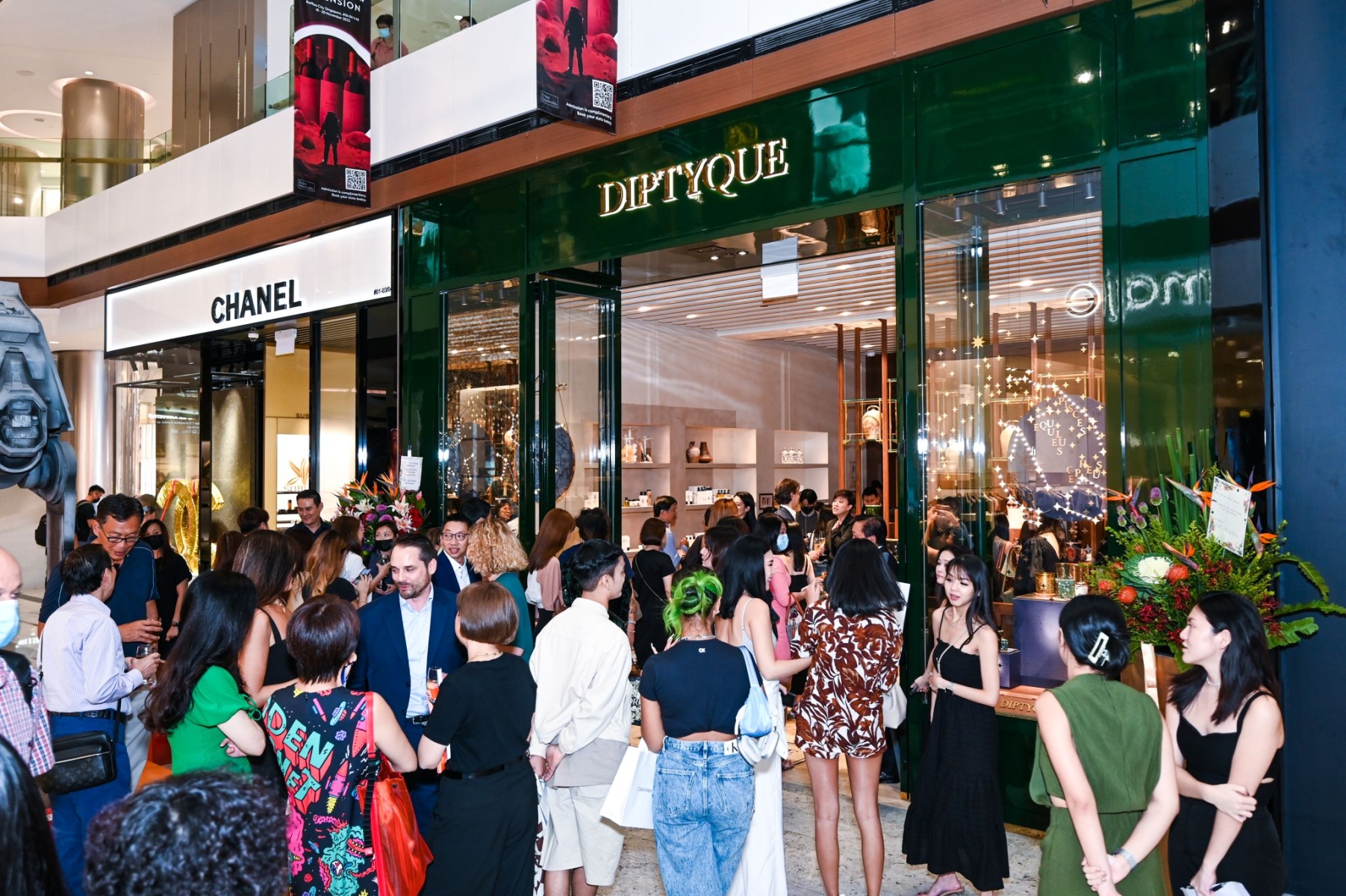 Breaking through the noise and refreshing the retail scene in Singapore
Following its win last year as the Cosmetics Retailer of the Year – Singapore, LUXASIA Singapore has returned on a high note with its win despite the tough operating challenges in the market. In Singapore, luxury beauty players face plateauing growth rates and stiff competition with a need to stand out and impress consumers in a saturated retail scene. LUXASIA Singapore, jointly with its luxury beauty brand partners, overcame these challenges through a strategic and aggressive expansion plan. Notably, it has even crystalised a proprietary Retail Excellence (RX) Framework to ensure consistent and optimal retail operations for best-in-class retail experiences.
Having grown double-digit annually, LUXASIA Singapore is now the largest beauty player in Singapore by market share, with more than 80 brands in-market. Currently, the Group and its affiliates occupy the largest footprint in the prestigious new beauty floor of Raffles City Shopping Centre. Of these seven boutiques, four are fully operated by LUXASIA Singapore and three are part of a Joint Venture called L Beauty, with the leading global luxury conglomerate, LVMH.
In the past 12 months, they have successfully launched three boutiques for Diptyque, Creed and Maison Francis Kurkdjian in addition to their top-notch brand-building executions (i.e. pop-ups, consumer engagement events) for their many other brands. LUXASIA Singapore has achieved remarkable growth, with a double-digit increase in retail sales, as well as improvements in other metrics that outpaces the average market rates.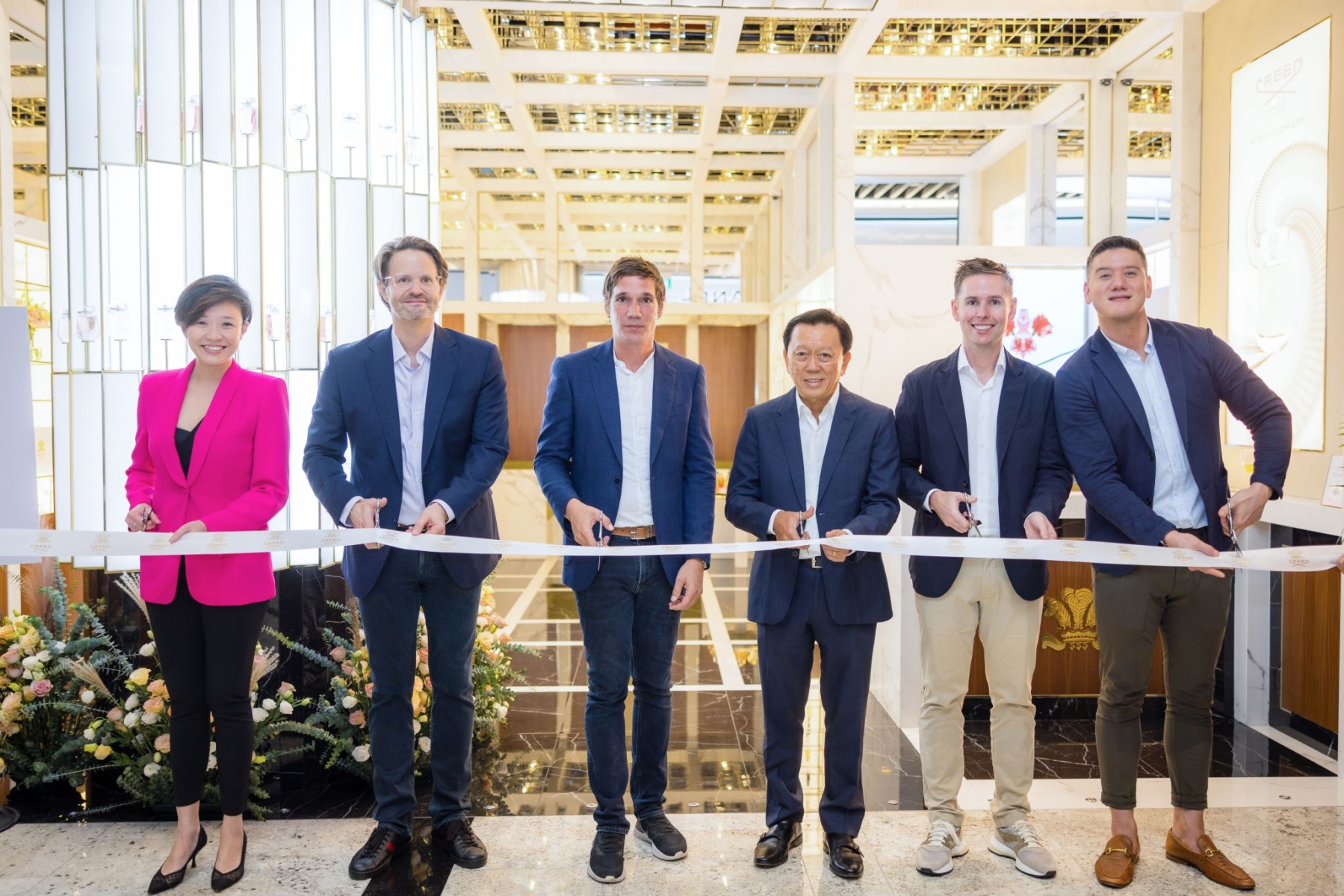 In their commitment to delighting their consumers, LUXASIA has also been continuously diversifying its brand portfolio and growing the other categories such as makeup and haircare. Since their last win, they have won and launched/relaunched prestigious global brands like Dolce & Gabbana Beauty and Fragrances, Huda Beauty, Laura Mercier, Olaplex, and Supergoop! in Singapore, further delighting the market's demanding and sophisticated consumer base. This is a testament to LUXASIA's leadership position and reputation in the global luxury beauty industry amid tough competition and market saturation.
Growing their brand portfolio with new partnerships and an innovative skincare retail concept, SkinSmart, in the Philippines
As part of its luxury beauty expansion strategy, LUXASIA Philippines launched its multi-brand skincare retail concept, SkinSmart, serving as an avenue to introduce new brands to the market while providing consistent branding and eye-catching visual merchandising across different channels. To date, Skinsmart has brought in prominent skincare brands such as Peter Thomas Roth, and Dermalogica, leveraging on its omnichannel capabilities and speed-to-market to surpass the estimated beauty market growth rate. This success has been built upon LUXASIA Philippines' strong relationships with trade and retail partners, as well as its robust CRM infrastructure and customer-centric engagements catering to local market nuances.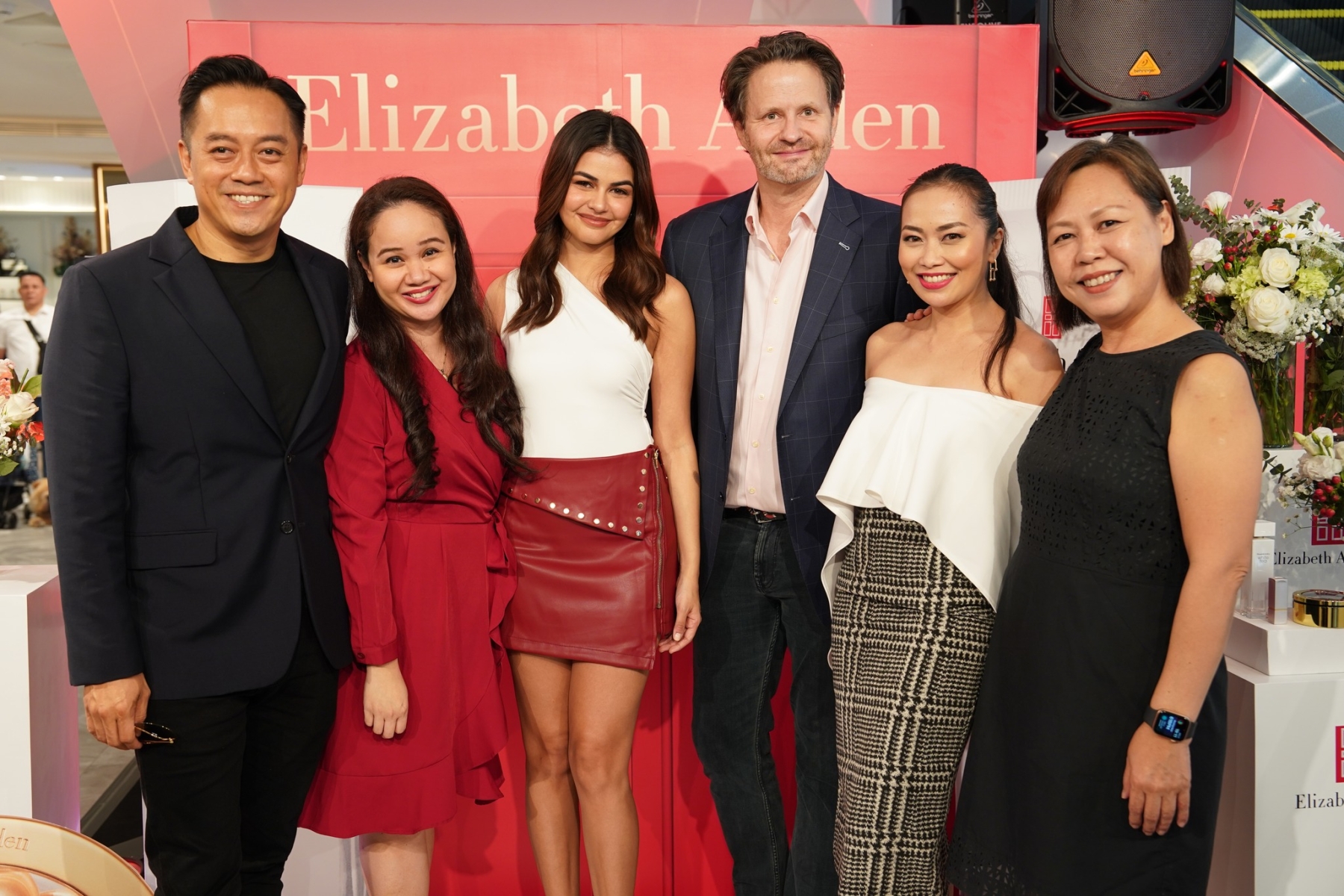 Furthermore, LUXASIA Philippines achieved its dual-pronged ambition of strengthening its fragrance category leadership while breathing new life into its brand portfolio. The team has also won the likes of Huda Beauty, Olaplex, Supergoop!, and Laura Mercier. All in all, LUXASIA Philippines has achieved over 60% growth in sales across categories within a year, while successfully launching brands and concurrently delighting consumers as the market recovers from its pandemic impact. Through effective activation, attractive events, and exciting new counter launches, such as the ones for Elizabeth Arden in Rustans in Manila and Cebu, it has played a significant role in reviving retail footfall and spending in the Philippines.
Growing in Luxury Lifestyle and expanding beyond luxury beauty
With growth and strategic diversification in mind, LUXASIA Indonesia leads LUXASIA Group's expansion into a targeted adjacency to its core beauty business – Luxury Lifestyle. In December 2022, it partnered with a global technology leader in consumer appliances and demonstrated their excellence in luxury retail by opening a state-of-the-art boutique that showcases the brand's range of products while offering unique personalised services for its personal care products.
By leveraging LUXASIA Indonesia's in-market retail network, they have ensured that the brand's stores have secured the best retail spaces in top-tier malls. Through strategic selection and execution, they have maximised brand visibility and accessibility for consumers, resulting in the successful launches of 16 direct-to-consumer offline points-of-sales. Despite the rapid expansion, LUXASIA Indonesia has maintained a high standard of customer service through best-in-class training and education of its retail staff. Pushing the frontier of innovation further, LUXASIA even developed and piloted a traffic-tracking technology at the boutique. This has enabled the team to better measure traffic and conversions, so as to optimise campaigns based on recorded responses. This has led to enhanced KPI-tracking and clearer dashboards for improved commercial performance and consumer experiences.
In conjunction with its physical retail launch, LUXASIA's eCommerce enabler subsidiary, LEAP Commerce partnered with the brand to launch their direct-to-consumer brand website and delivered an omnichannel consumer experience. Since its launch, the online share of business has gained a significant share-of-business, a continued proof of the company to deliver seamless integrated online-offline brand-building and consumer experiences.
Beyond these award-winning endeavours, LUXASIA has also driven good growth and solid results in many of its 15 markets. Looking ahead, LUXASIA will continue strengthening its business through strategic diversification without losing focus on its luxury beauty core, enhancing its operating capabilities, and upgrading its technology stack to deliver greater value-add to partners, talents, and consumers alike.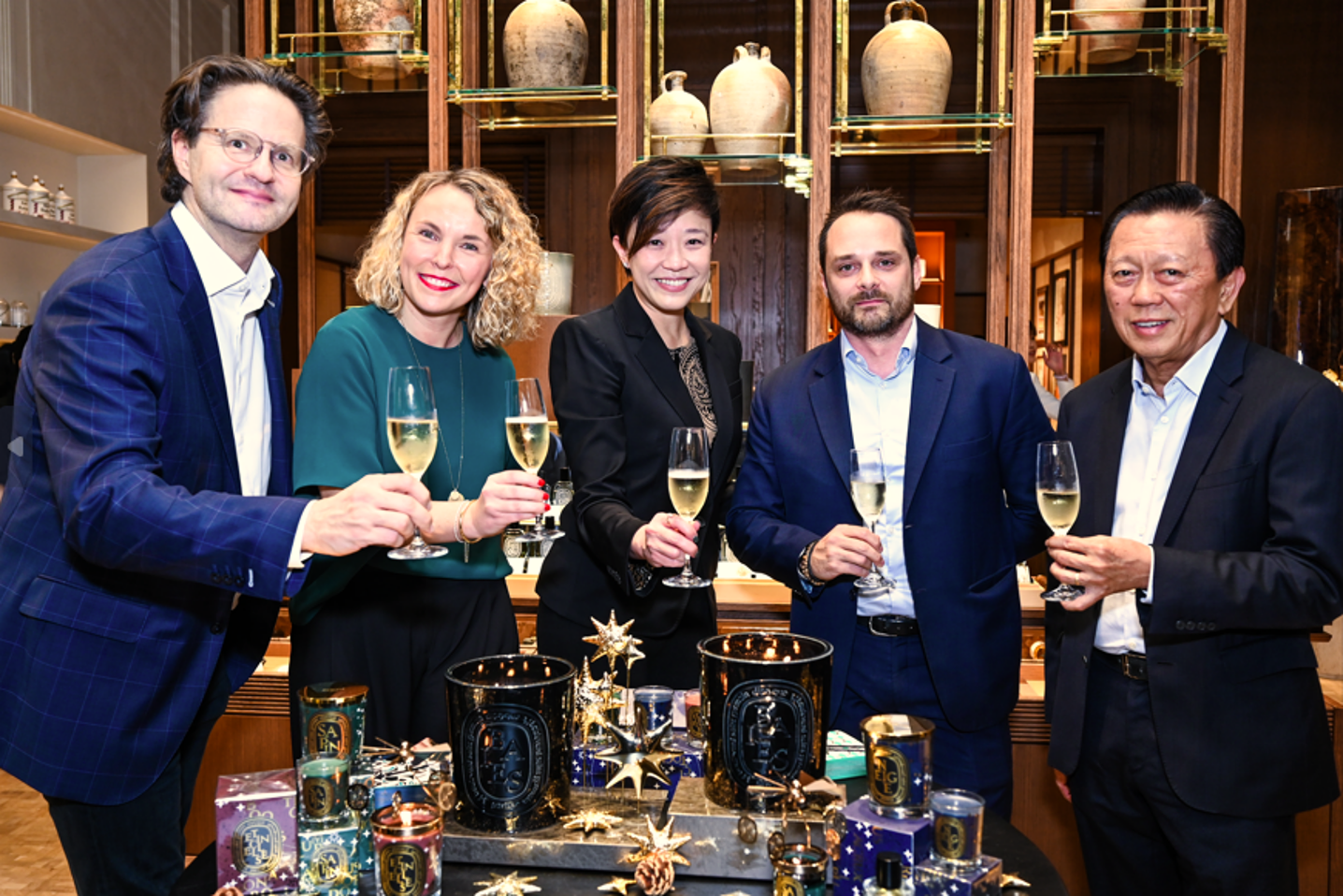 The Retail Asia Awards is presented by Retail Asia Magazine. To view the full list of winners, click here. If you want to join the 2024 awards programme and be acclaimed for your company's exceptional products or initiatives in the retail industry, please contact Jane Patiag at [email protected].