Photo from Avenue on 3.
FJ Benjamin combines luxury shoes and lifestyle services to turn store into a destination
The Avenue on 3 Concept Store offers various amenities including a cafe and a bar.
FJ Benjamin (FJB) wants to reel customers back into stores. There's a sense that Singapore's retail landscape has become more "one-dimensional" and "very transactional," stealing away the chance for customers to discover new products and services as they did when they visited physical stores.

So, FJB is providing them with an elevated customer experience through its Avenue on 3 at Paragon, a concept store offering not only an array of luxury shoes but also a variety of services that will make customers stay.

There's a cafe, a champagne and caviar bar, beauty treatment suites, and an artisanal chocolatier.
"I wanted to bring back the romance of retail where you could walk into a store and discover new things, have an enjoyable experience while you are looking for whatever you need to buy. And if you can do it in an unhurried manner and be able to have a cup of artisanal coffee, eat a healthy Mediterranean fusion lunch, or have your nails or facial done – why not?" FJB CEO Douglas Benjamin told Retail Asia.
"By including a variety of services, Avenue on 3 has become a destination rather than a store. The cafe and bar were an obvious choice as Singaporeans love to kick back and have a cuppa whenever they can, and they love to eat, and eat together with friends and family," he said.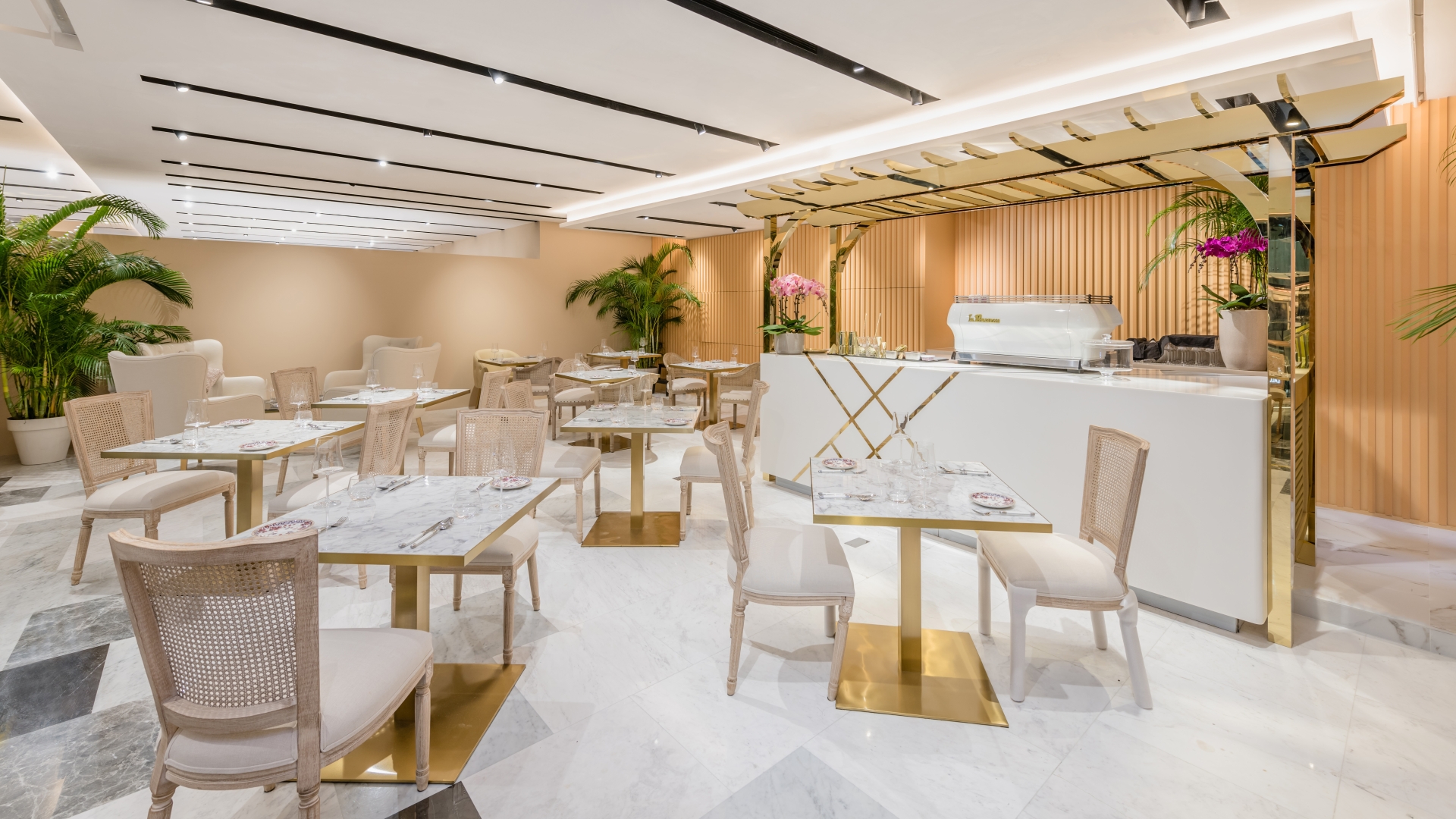 Cafe. Photo from Avenue on 3
Avenue on 3
The concept store occupies an 8,000-square-foot area overlooking Paragon Shopping Centre's atrium from the third floor.
Benjamin said the concept for Avenue 3 was formed during the pandemic when FJB stores in the region were closed.
Aside from the need to reimagine the retail experience, amongst the consideration they had was the trend in most major department stores abroad where the women's section was the most crowded. Sometimes, an entire floor is dedicated solely to such products.
"Avenue on 3 is a multi-label luxury shoe store — we believe this format will appeal to women who want to try on designs from many different brands instead of being restricted to a single brand," he said.
The store features trendy footwear ranging from vertiginous heels and fuss-free mules to ballet flats and from various brands that include Aquazzura, Gianvito Rossi, Loewe, and Giuseppe Zanotti, amongst others.
It also offers retail accessories such as eyewear, handbags, and jewellery from premium brands including Linda Farrow eyewear, Valextra and Tom Ford for handbags, and jewellery from Oscar de la Renta.
FJB wanted a sizeable space for the store. Whilst the space Paragon provided was bigger than what they originally wanted, the company chose to establish there because of its "excellent location, layout and visibility from the ground floor atrium."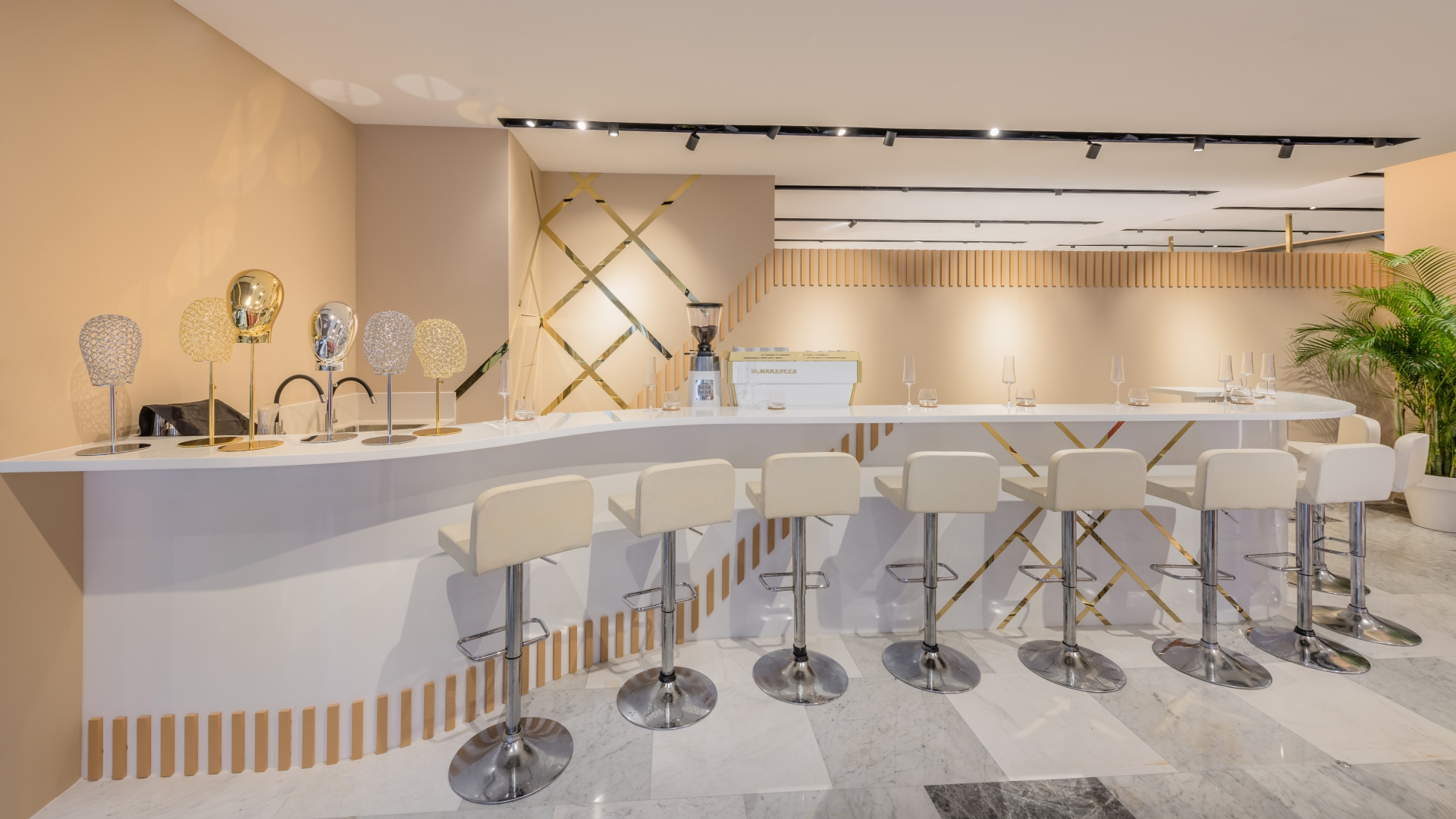 Champagne Bar. Photo from Avenue on 3.
Variety of lifestyle services
The sizeable space at Paragon allowed FJB to house several services customers can avail including an artisanal Lebanese chocolatier, Patchi. It is a 40-seater cafe and bar which serves coffee during the day and champagne and caviar starting in the late afternoon.
Benjamin said that whilst customers are having lunch at the cafe, they can have waitresses bring the pair of shoes they want to try.
Customers may also enjoy a platter of Patchi's chocolates whilst having a mani-pedi in the private beauty treatment suites within the store, he said.
"We believe retail needs to be more experiential and holistic. The busy customer today needs to manage a few tasks on her average busy day and they want it not only under the same roof but in a very seamless, relevant way," Benjamin said.
Treatment suites were incorporated within the store because FJB has ventured into the wellness and beauty business as they are the distributors for two clinically proven skincare brands, Dr. Barbara Sturm and MZ Skin.
Having them within the store will also allow customers the chance to get their nails or hair done if they have limited time for such activities.
"We are also seeing the retail synergies between the food and the fashion at Avenue on 3. The traffic to the shoe store drives traffic to the cafe and vice versa," Benjamin said.
"We have a centrally-located venue and we think our customers would come to see Avenue on 3 as an oasis of taste and tranquillity they can retreat to when they are out and about in bustling Orchard Road," he said.