Lazada builds an e-commerce giant from a 'blank slate'
It switched from a buy-and-sell business to a marketplace-based model, before finding the right mix in the e-commerce retail model it now uses.
Online shopping has become a top-of-mind option amongst consumers, but this did not just happen overnight. Lazada Singapore, now in its 10th year, said the company had to build trust from scratch amongst buyers who were initially skeptical of online shopping.
"We started with a blank slate and what we learned helped us innovate and constantly rebuild new capabilities to fit into this Southeast Asian market," Lazada Singapore CEO Wee Lee Loh told Retail Asia.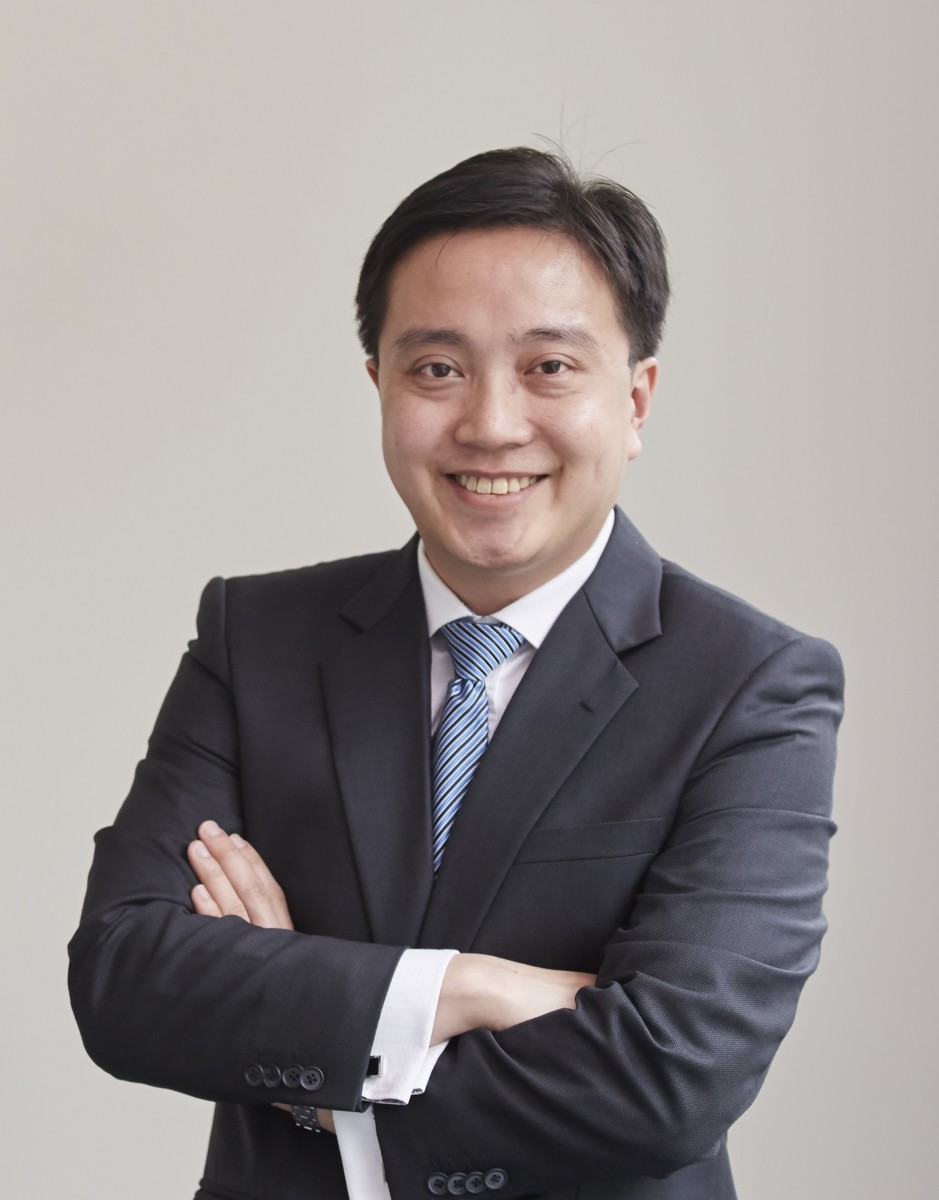 In this exclusive interview, Loh also shared the company's journey over the last decade as well as how consumer behaviour has changed over time as revealed by their recent Regional E-commerce Consumer Study.
You celebrated your 10th year anniversary in March of this year, could you share with us how the journey had been and what were the key lessons for Lazada?
When we started a decade ago, e-commerce was very nascent in Southeast Asia. Back in those days, one of the key challenges we faced was building trust amongst consumers.
People didn't trust online shopping, so we had to do some credentialisation. In the early days, e-commerce transactions involved sellers creating threads to list products on more familiar local platforms at the time, such as HardwareZone and Locanto. The buyer and seller would then have to arrange to meet in person to make the transaction. E-commerce as we know it today has changed all that. It is now about providing a 24/7 platform for sellers to list their products and complete payments via a variety of payment options from credit cards to e-wallet, whilst retaining cash on delivery (for all markets except Singapore). This is also one of the distinctive capabilities Lazada has built, together with our logistics arm, Lazada Logistics. Over time, this trust has been fostered by having reliable logistics, a good range of products, and our partnerships with leading brands and SMEs. I think all that helped us to accelerate the progress of e-commerce in Southeast Asia.
Ultimately, for Lazada, the goal is not just to be a platform to buy things on, but also a place to create an ecosystem where we can help to grow local businesses and consumers alike. We have also put in place very strong analytical tools for merchants and for users. On the merchant side, it is about how we use technology to help them accelerate their growth by helping them make informed business choices. On the consumer aside, our search engine provides suggestions on interesting assortment based on their past search history. I think through these data-driven insights, it helps change the face of e-commerce.
What mistakes, if any, did you commit when you first started your operations and what you would have done differently?
We started with a retail model where Lazada would buy the stock, and then sell it to consumers on our platform. But this came with challenges in terms of providing the range of assortment that suited customers' appetites. This approach was very much similar to Amazon's retail model.
We then shifted our strategy from this retail model to a marketplace-based model. Today, this has evolved into the e-commerce retail market. For example, last year in 2021, we partnered with the Great Singapore Sale, a major shopping festival. For the offline merchants along the Orchard Road, Singapore's famous shopping belt, we partnered with them to accelerate the growth of both online-offline sales. For our iconic mega campaigns such as 11.11 and 12.12, we gave out very interesting prizes, like the million-dollar condominium. These helped create a lot more excitement and interest in driving these shopping events.
Over the years, we continue to build upon the needs of our brand partners to expand their online presence. We have launched LazMall, as well as the LazMall Prestige, where we are not only able to provide a solution for brands to come onboard e-commerce platforms, but also tailor to the likes of consumers who prefer to shop for luxury brands such as Montblanc and Salvatore Ferragamo online. Through Lazada, some of these luxury brands are then able to find a way to engage with a new group of users and continue their journey online. This is why we continuously innovate.
How has digital commerce changed the shopping behaviour of consumers in the last 10 years?
Recently, we conducted a region-wide consumer study to look in-depth at the online shopping habits of consumers in Southeast Asia. The study surveyed 6,000 online shoppers across 6 different markets including Singapore, Malaysia, Thailand, Indonesia, Vietnam, and the Philippines.

Through our study, we found that digital commerce today is an ingrained habit of Southeast Asia consumers with seven in ten, considering online shopping to be part of their everyday life; and eight in ten, indicating the ability to purchase items online as being important.
Almost half of the shoppers from our consumer survey indicated that they do make online purchases at least once a week or more, whereas close to six in ten indicate that they only made shopping a part of their lives in the past one to two years. This shift was largely accelerated by the pandemic and digital adoption in Southeast Asia.
We also realised that mega campaigns such as 11.11, and 12.12, play a role in shaping the behaviour of shoppers as seven in ten look to purchase something during such mega-events. E-commerce platforms have also evolved to become a place where consumers are adopting window shopping with close to three in ten, exploring websites and applications to window shop.
Lastly, we also note that brands continue to adopt live streaming and shoppertainment as ways to help boost sales. Through the study, we saw that six in ten of the shoppers indicated that Lazada has helped make shopping more entertaining.
As you mentioned, 70% of respondents agree that online shopping is integral to their everyday life. How do you see this evolving in the next year as countries continue to reopen their economies?
Our understanding is that even as the countries reopen their economies, we expect digital commerce remains a relevant and big part of shoppers' purchase journey.
Fundamentally, we have observed that e-commerce penetration is a lot more significant and higher compared to other markets around the world, this illustrates the continued growth of e-commerce penetration amongst users. We also found that shoppers prefer online shopping because prices are lower. It is convenient as the items are delivered straight to them, and they can browse online reviews.
Your report also found that consumers are actively choosing to purchase items through digital channels. What will this mean for brick-and-mortar retailers?
Offline and online commerce work hand-in-hand to complete the modern-day retail experience. We continue to see the online shopping journey as part of the holistic buying experience. This continues to be relevant for brands as well. For example, many brands find that e-commerce platforms are a convenient and easy way to come online, and are more convenient than establishing their own ".com" shop. As a result, many international and local brands will choose to have their online stores on Lazada as a means to quickly and easily have a nationwide reach without the need to invest in online shop infrastructure and logistics. This has been a key reason why retailers have flocked to Lazada over the past couple of years, and also why platforms like Lazada have become an increasingly important part of overall business strategy.
Lazada encourages its offline retailers to have a digital presence, with several recent initiatives, including our partnership with one of the constituencies in Singapore, Radin Mas. Lazada also looks to educate sellers on the variety of tools available for their online business, such as live streaming functions, data analytics for business, and so forth.
How about in terms of trends, what are the current ones that have emerged in digital commerce?
In Singapore, as I mentioned, half of the respondents said that online shopping had become important to them in the last two years and 85% said they are now spending more online than in-stores. This is a very significant number, which means that of the total ten-dollar basket spent, more than $5 is spent online. Crucially, for consumers shopping online, key drivers for where they shop include looking for a marketplace guided by trust, customer experience, and the availability of products that provide a worry-free transaction.
This is shown with 60% of Singaporeans who value reviews, 54% who value the authenticity of products, and 53% who value the availability of secure payment options. Singapore shoppers also increasingly value peer ratings and reviews (61%) along with secure payment options when it comes to platform features. This suggests that trust remains one of the most important considerations when choosing a platform to complete a purchase.
Regionally, consumers value wide product availability, and focus on authentic product reviews has also been a very important aspect of online shopping. One in two shoppers said reviews make the shopping experience positive and holistic, and 50% of them also say they contribute to the reviews on the products that they post online.
What challenges will likely emerge, and how should brands prepare for these?
One is the increasing competition in digital commerce. With a range of products readily available, brands need to work on differentiating themselves through avenues that consumers recognise and regard highly. To stay relevant, brands can continue looking for innovative ways to further enhance their engagement with their consumers through engagement methods such as live streaming or gamification. Another challenge that we face is managing consumer demand for certain categories of products that consumers prefer to purchase offline. This includes categories like groceries and pets (55%), and health and beauty (35%). For brands, this means that they will need to find a way to marry offline with online to bridge the shopping experience for consumers.
What more can we expect from Lazada?
In Singapore, we continue to want to have a localised strategy to build stickiness so that we remain top of mind with all the different groups of local consumers.

For example, to cater to our different audiences, earlier this year we launched China Mart, which provides the perfect assortment of products catering to the Chinese consumer in Singapore. Following this launch, in March we launched the Halal Channel to provide b a greater variety of choices for our Muslim community.
As Lazada becomes an increasingly localised e-commerce player, we will continue to serve our local and international communities living in Singapore, by offering the products they know and love, with the ease of online purchase.