Soaring international beauty brand Guerlain bags the Cosmetics Retailer of the Year at the Retail Asia Awards 2022
Their retail excellence is attributed to customer-centred marketing strategies and the creation of acquisition hubs.
Presented by Retail Asia, the Retail Asia Awards 2022 recognises retailers that are able to navigate their way through industry challenges, and Guerlain exceeded such standards amidst the COVID 19 crisis. With the lingering pandemic affecting industries here and there, the beauty company was able to surpass the new challenge of the adverse consumer behaviour shifts as it gains a 50% increase in the local customer base in 2021.
It is evident that Guerlain focused its strategies on providing customers with an accessible shopping experience as its stores are available on diverse platforms both online and offline, offering customers many consumer benefits. The omnichannel approach is one of the strategies utilised by the company to boost customer acquisition. Guerlain also invested in building a Pop-up Store in Fashion Walk, Causeway Bay as one of its acquisition hubs.
Guerlain is meticulous in its customer journey design. It begins with promoting customer acquisition through its usage of online recruitment. This, in turn, encourages customers to personally engage in the Pop- up store and enjoy the digital game journey and exclusive new member privileges offered. Creative visual merchandising themes are also applied throughout the year such as a Bee Garden, Christmas, Orchidarium, etc. to appeal to the customers. Additionally, Guerlain expands its consumer demographic by focusing on product marketing and new launches for designated customer groups so as to cater to the different customer needs and offer distinctive customer experiences.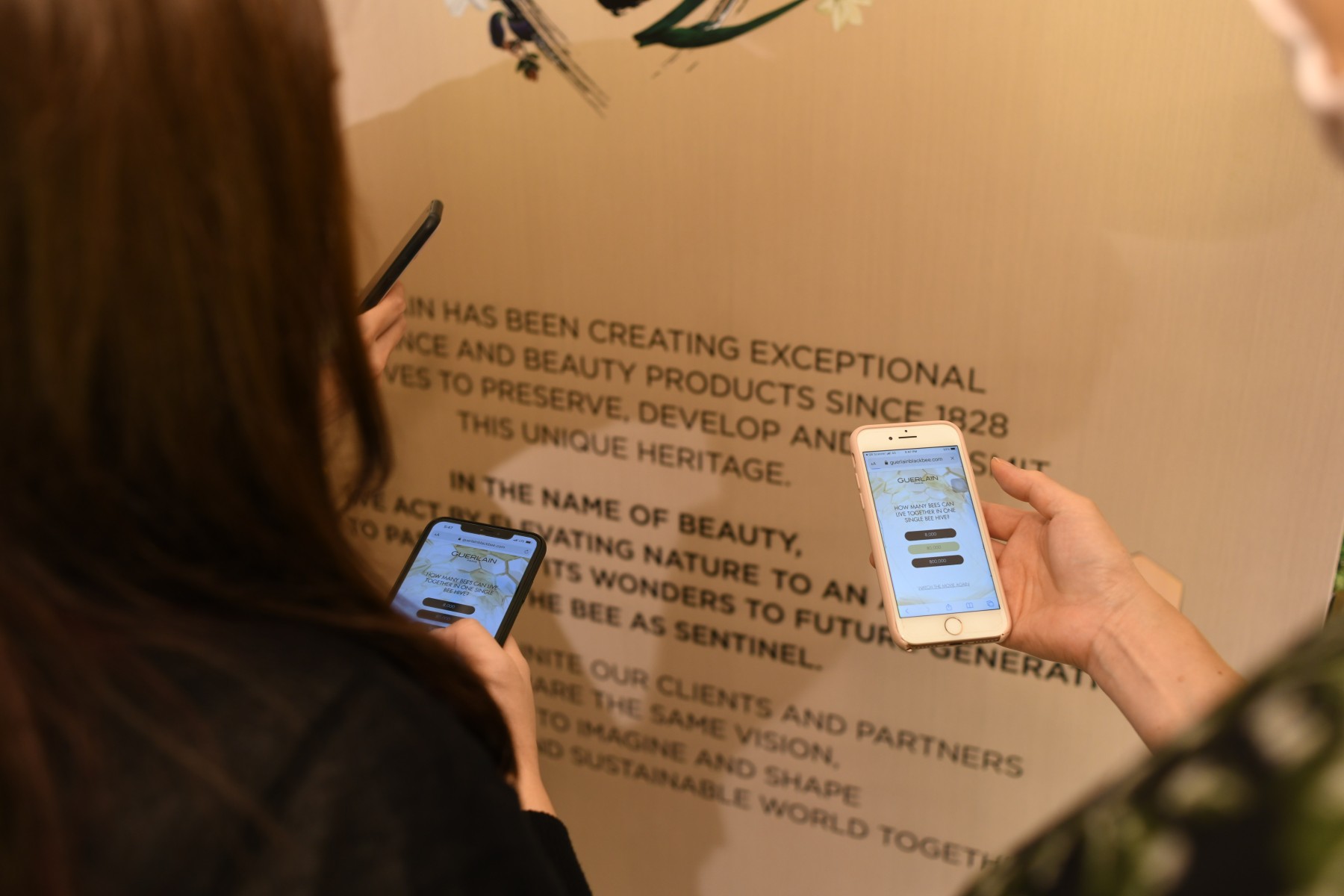 The beauty company prioritised understanding the customers' "need-points" by improving the Client Manager role during the pandemic. The Client Manager attends to the customers' ongoing needs in a more personalised way by proactively communicating with them about their need- points, namely skin care issues, product delivery, and other purchasing concerns. Guerlain highlights the importance of Client Managers' essential role of being a friend to customers.
The development of the Client Manager role is a key factor in expanding the local customer base. It holds a customer-centric approach that aligns with the dramatic shifts in consumer behaviour amidst the pandemic.
The beauty company is dedicated to sustaining long-term loyalty for its consumers' customer journey. Guerlain has strengthened its all-year-long communication automation campaign and birthday privileges, as well as its provision of services and customer workshops and events for engagement. With the multiple privileges and services offered, Guerlain appeals to a wide range of customers that will stay in the long run.
As a result of all these initiatives, Guerlain has proven that in retail, creating acquisition hubs in an omnichannel approach is essential, especially today when customers have a variety of platforms to choose from in terms of their purchasing needs. Guerlain also brought light to the significance of proactively attending to customers' need points as this builds a relationship that is a key factor to customer base enlargement.