PT Supra Boga Lestari Tbk (Ranch Market & Farmers Market) wins three major awards in the 17th Retail Asia Awards
It was awarded the Store Design of the Year (Large), Supermarket of the Year, and Sustainability Initiative of the Year.
The company PT Supra Boga Lestari Tbk (SBL) has been a premium retail supermarket name in Indonesia following the establishment of major supermarkets across the country.
In line with its multiple milestones in the past year, it was given three major awards in the recently concluded 17th Retail Asia Awards. It is a prestigious annual event that gathers the region's best retailers and recognises the most outstanding retail initiatives.
The first award is for Store Design of the Year (Large) – Indonesia for its Ranch Market Lippo Mall Puri.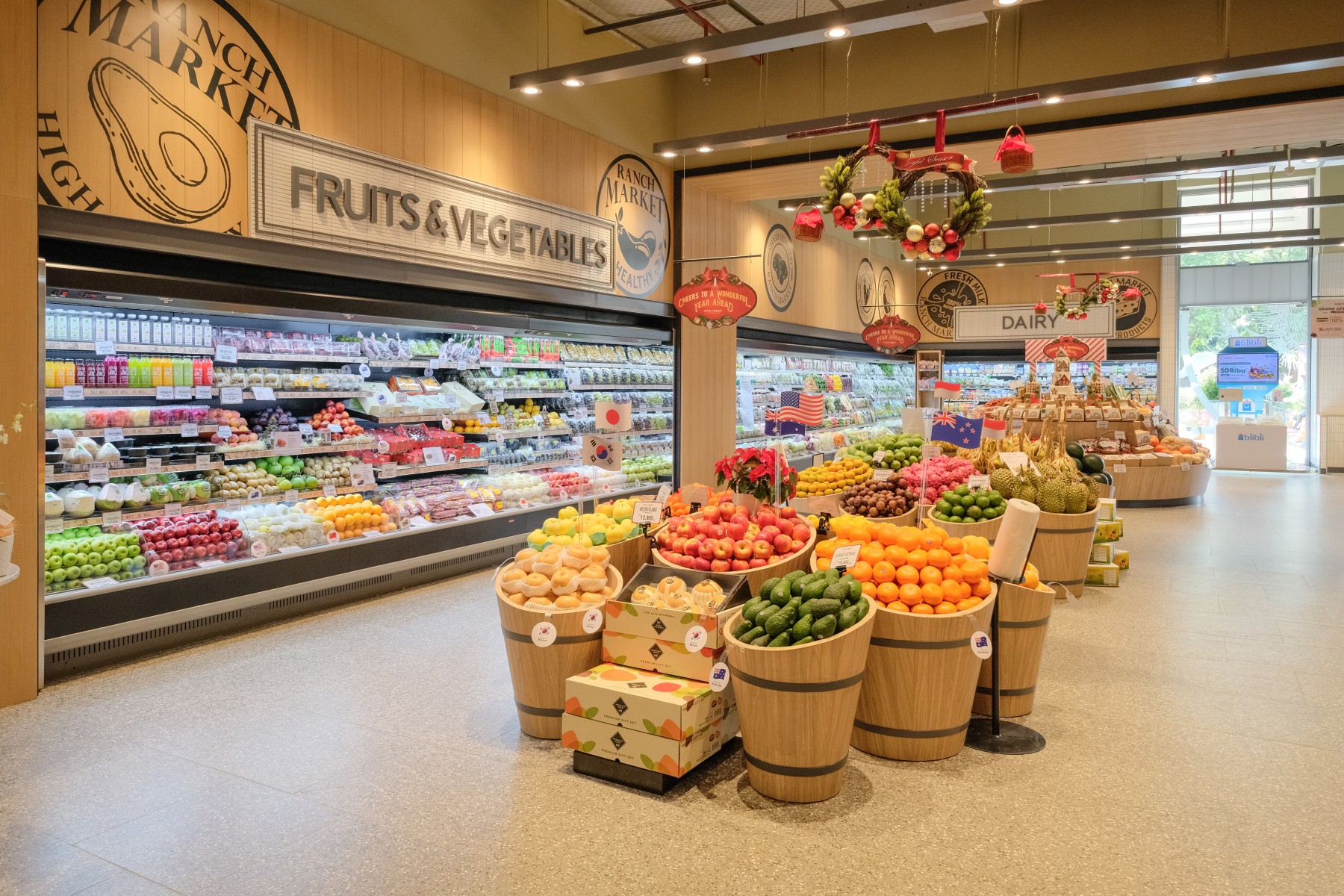 Ranch Market is a supermarket that offers high-quality products. It caters for high-end and middle-upper customers and its range of high-quality products includes many items that help shoppers lead a healthy lifestyle.
Following 23 years of strong growth, Ranch Market opened its newest outlet in Lippo Mall Puri (LMP) in November 2021, a truly innovative & world-class supermarket concept.
The store is in West Jakarta and features a fresh and modern interior design that prioritises a clear, clean and appealing display of products.
According to the company, one major challenge of the design was to break away from the standard supermarket layout, as it wanted to highlight a strong impression of freshness.
With this new concept, it decided to maximise spaces and create strong displays of fruit and vegetables, and these continue through to the meat and seafood counters.
Ranch Market takes concern about the increase in e-commerce into consideration and also focuses on the customers' needs regarding health, nutrition, environment, and safety, by providing WhatsApp Order service, Click and Collect, and partnerships with several big e-commerce brands.
The second award is for the Supermarket of the Year – Indonesia covering its Farmers Market.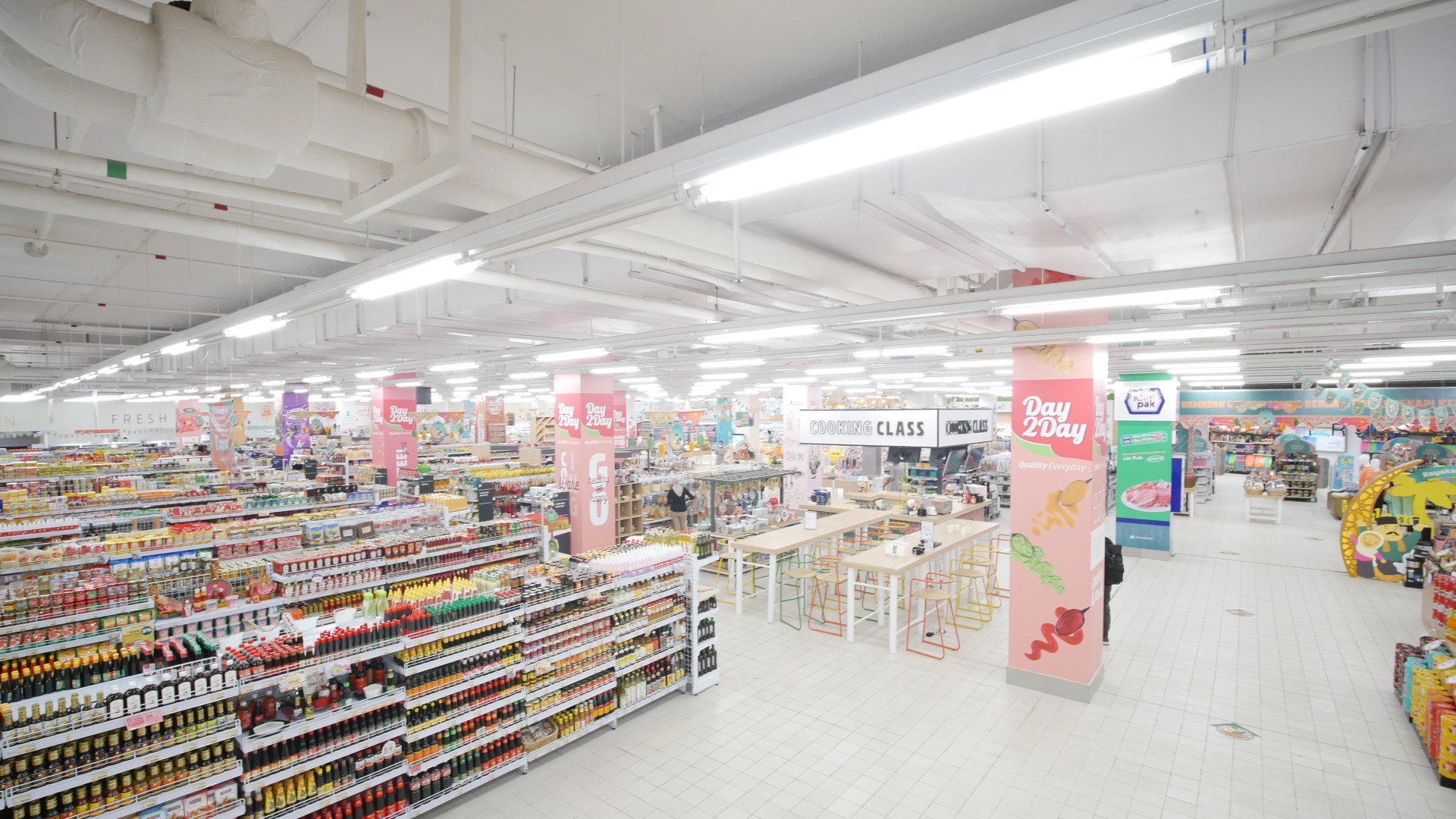 Established in 2007 to serve the middle-class market with a wide variety of fresh and high-quality local products, the Farmers Market continued to grow throughout the years.
Its newest store opened towards the end of 2021 and was coined as the Farmers Market Margo City Depok.
Depok is known as a university and agricultural town and so the company decided to emphasise greenery by including a hydroponic centre in the store. The store location is a former hypermarket brand that had pulled out from the Indonesian market.
The company said that the challenge in terms of the layout was how to utilise space that was very different to a typical Farmers Market.
Following this, between 2020 to 2021, Farmers Market opened 14 new stores. This totals to 50 stores spread across Indonesia.
According to Nielsen's 2021 data, the Farmers Market's expansion rate was recorded at 28.1%, far from the 1.4% of other supermarket brands.
Lastly, the third award was the Sustainability Initiative of the Year – Indonesia for the company's sustainability projects.
SBL actively organises social activities as part of its social and environmental responsibilities in order to create a balance between economic interests and social awareness. It works together with numerous groups to implement many social activities.
It has the Waste Management System Education, where it invited selected schools to become "Green Warriors" tasked to sort waste using the 3Rs (Reuse, Reduce, Recycle) system.
Next is its Economic Empowerment during the pandemic project by making herbal drinks. SBL together with Trubus, an organisation focused on agriculture, initiated an economic empowerment program for communities most affected by the pandemic.
It provided education on how to manufacture healthy herbal drinks and gave advice on how to sell the drinks to help improve their economic situation.
Another project is that the company supported health facilities and healthcare workers during the pandemic. TRUST members worked together with Benih Baik Foundation to provide Sleeping Pods for healthcare workers. SBL also provided oxygen tanks for hospitals in the greater Jakarta area when the Pandemic increased significantly in mid-2021.
This shows that PT Supra Boga Lestari Tbk continues to innovate, focuses on customer satisfaction, regularly does corporate social responsibility and also emerges as a winner year after year.
The 17th Retail Asia Awards is presented by Retail Asia. To view the full list of winners, click here. If you want to join the 2023 awards programme and be acclaimed for your company's outstanding retail initiatives, please contact Jane Patiag at [email protected].