Central Food Retail Company dominates with a good omnichannel strategy
The retailer was honoured at the Retail Asia Awards 2022.
Retail companies faced unprecedented challenges from the COVID-19 pandemic, with government lockdowns and strict health-related regulations that kept consumers inside their homes, resulting in a significant decline in-store traffic. Despite the difficulties during the pandemic, Central Food Retail Company and their Tops Market successfully went through the crisis with success to win the Supermarket of the Year - Thailand Award and the Omnichannel Strategy of the Year - Thailand Award at the Retail Asia Awards 2022.
The awards programme is given to leading players in the retail industry of Asia in recognition of their major breakthroughs and innovations. Central Food Retail Company Limited's Tops Market Westgate, along with their omnichannel strategy, distinguished them from their competitors.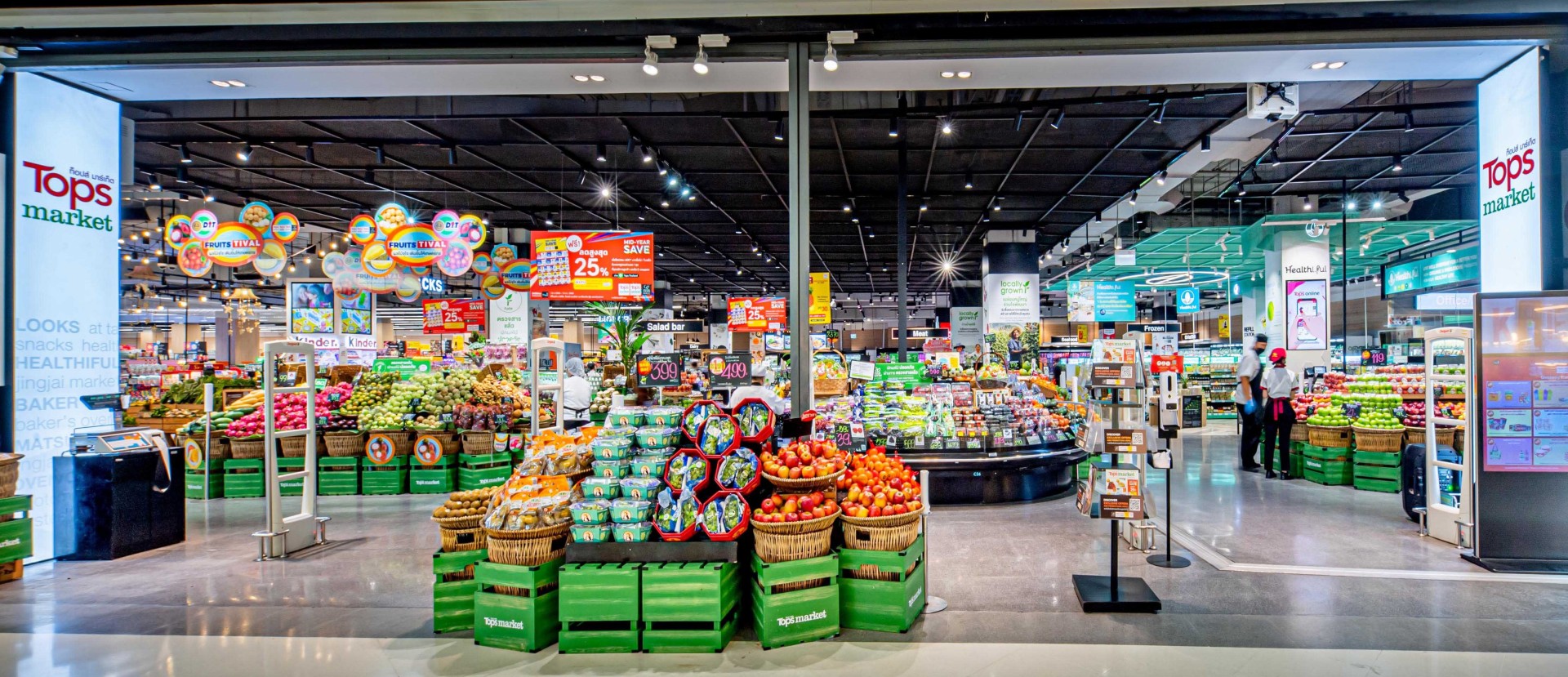 Tops Market Westgate
Tops Market Westgate has undergone a major renovation to become a premium lifestyle supermarket, offering the most complete food & grocery shopping experience. The new concept is organised under six distinctive zones which cater to all groups of customers, in line with the new consumer trends, as well as Central Plaza Westgate's development plans and strategies to become the shopping hub and centre of convenience in Western Bangkok.
The new concept of Tops Market Westgate is equipped with more than 40,000 products from around the world in six new zones. The first zone is the BAKER, a minimalistic design shop-in shop bakery fitted with dine-in seats where customers can enjoy Asian and European style artisan bakery, freshly baked daily, and beverages from Coffee Arigato. The next zone is HEALTHIFUL, which offers healthy products and food in partnership with the Institute of Nutrition, Mahidol University, in addressing all health needs, especially for those with special dietary requirements seeking products that are gluten-free, dairy-free, egg-free, or nut-free with clear labelling. SNACKER presents more than 100 brands of consumer favourite snacks from around the world, whilst LOOKS is a beauty and lifestyle zone offering leading international brand beauty and personal care products. BABY & ME offers products for mothers and kids all in one place. Last but not least, PETSTER, which made its first debut at Tops Market Westgate, is a dedicated space for pet lovers with more than 2,000 pet products to choose from, as well as premium pet food and treat brands and natural, grain-free, additive-free, healthy pet food. There are also pet accessories such as toys, beds, bags, and many more to address the needs and trends of pet lovers.
To offer more convenience, customers can also shop online at the company's website and choose either Home & Delivery or drive-thru collection options, as well as shop with Personal Shopper on Line @TopsThailand and express delivery on their delivery partners.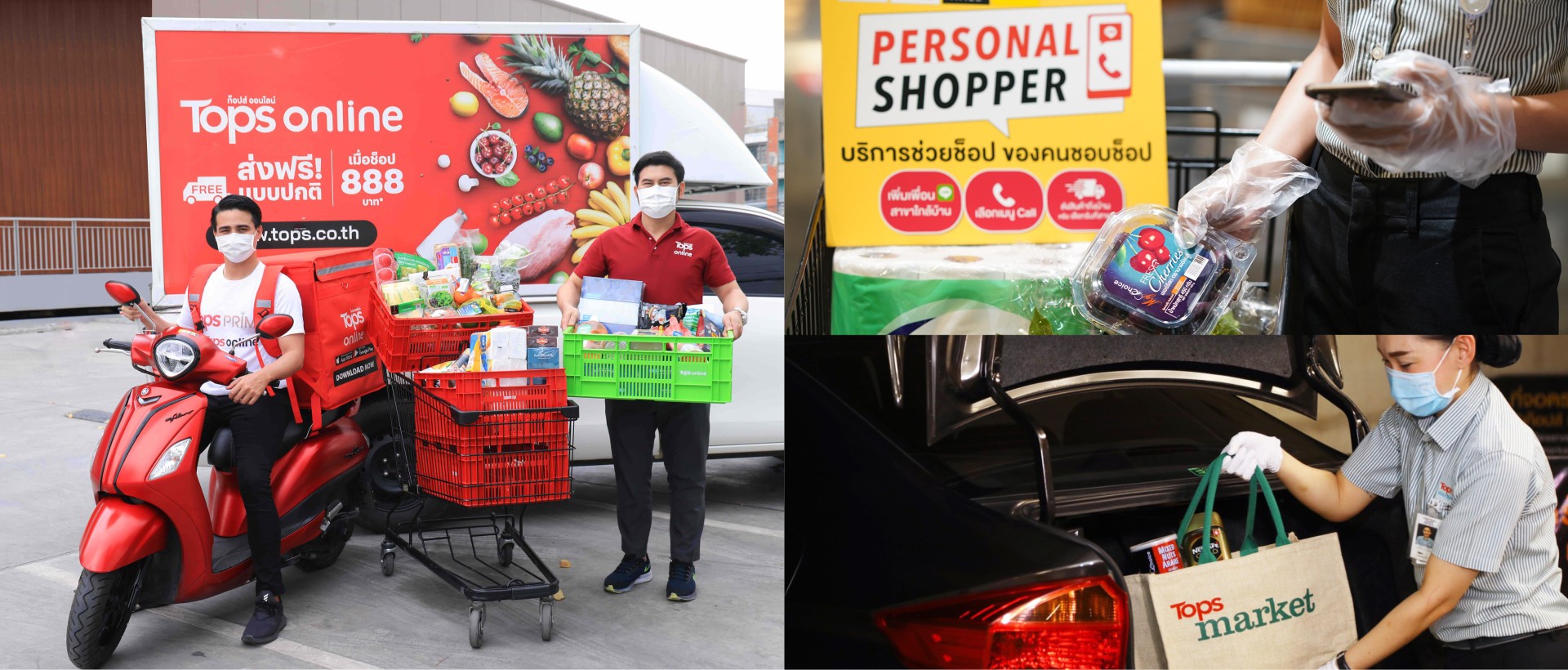 Navigating to success with omnichannel retailing
At present, Thailand is ranked in the top 10 globally in the field of e-commerce and as the leading premium-grade grocery retailer in Thailand, Tops Market has been at the forefront of building their online channels, alongside the 132 physical store outlets established across the nation.
With the increased consumer expectations in convenience and product offerings precipitated by the COVID-19 pandemic, the company has been building their internal capabilities to serve their customers better from enhancing their Tops Online Website and App experience to expanding Tops online hub network from 43 to 70 locations and offering Tops Prime, the first online grocery subscription service in Thailand.
With the aim to offer a fully integrated online, offline, and mobile experience, the company has design a service journey that captures and supports customers throughout their omnichannel experience, from offering Personal Shopper, a real-time, interactive personal shopping service to create a bridge between traditional and digital channels to offering a full suite of delivery and pick up options to customers, such as home delivery, drive-thru and click & collect options.
Together with their delivery partners, Central Food Retail continues to explore new business models and extend and expand their coverage to now more than 50 provinces to provide more convenience and strengthen the company's omnichannel presence to customers.
With the grocery ecommerce market expected to continue to grow at double digits, Central Food Retail will continue to make strategic investment in tools and capabilities and continuously bring new innovation into the market with the aim to bring different channels together in order to create a rich integrated experience to serve all customer needs and lifestyles.
The 17th Retail Asia Awards is presented by Retail Asia. To view the full list of winners, click here. If you want to join the 2023 awards programme and be acclaimed for your company's outstanding retail initiatives, please contact Jane Patiag at [email protected].