Watsons Singapore pioneering the O+O strategy for a seamless retail experience
The company has transformed its business model, leveraging technology and big data to provide customers with a superior shopping experience, both online and offline.
Today's retail consumers are looking for seamless ways to do their shopping, whether it is offline or online. With the rise of e-commerce and the convenience it offers, customers expect a smooth and effortless experience when browsing and purchasing products. On the other hand, those who prefer shopping in brick-and-mortar establishments expect a connected experience that blends the convenience of online shopping with the sensory experience of physical stores.
Watsons Singapore understands this need of today's customers and has embraced the O+O strategy, which stands for Offline + Online, focusing on providing customers with convenience and choice. It is for this strategy that the company was recognised as the Health & Beauty Retailer of the Year - Singapore and won Omnichannel Strategy of the Year - Singapore at the recently concluded Retail Asia Awards.
"It's a great honour for Watsons Singapore to win the Health & Beauty Retailer of the Year for the third consecutive year, as well as the additional award, Omnichannel Strategy of the Year. Watsons has always put customers at the core of its strategy, and it's heartening to receive these awards as an affirmation of our efforts. We will continue to strive harder in our digital transformation strategy to bring about a healthier and better life to our customers and to fulfill our promise—to put a smile on our customers' faces," said Irene Lau, the company's Managing Director.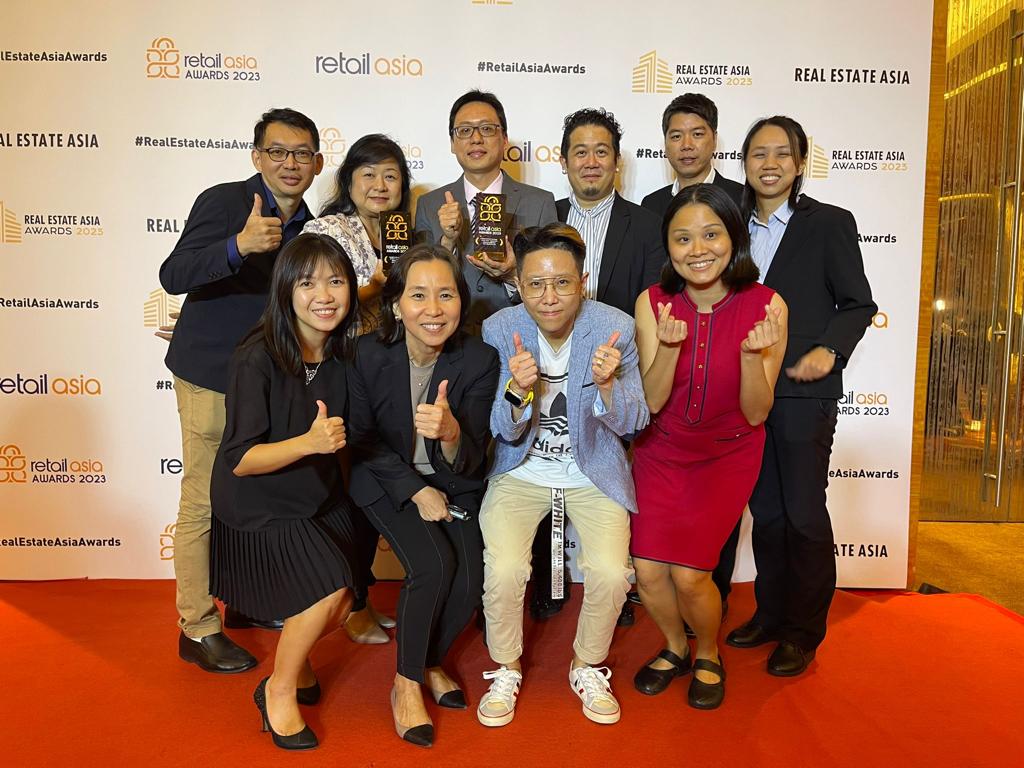 Adapting to the customer journey across multiple channels
Whether customers prefer to shop in physical stores, online via the brand website, mobile app, marketplaces, or even through quick-commerce platforms, Watsons Singapore ensures that it is present in every channel.
By looking at customer behaviours and journeys, Watsons Singapore has developed a range of features to enhance the O+O experience. In physical stores, customers can access QR codes and URLs that connect them to a wider range of products and offerings, extending beyond the limitations of the physical space.
To cater to customers' need for speed, the company recently launched Home Delivery Express, ensuring that orders can be delivered to customers' doorsteps within three hours, leveraging on their extensive physical store network to fulfil online orders with speed. Additionally, customers can choose delivery to doorstep or "Click & Collect," where they can collect their parcels in-store after shopping online.
Watsons Singapore also recognises the importance of social and digital communication channels. By integrating various touchpoints, such as events and in-store activations, the company creates content and points to increase brand awareness, exposure, and engagement on digital and social platforms.
Leveraging data analysis for personalised shopping experiences
Meanwhile, one of Watsons Singapore's key strengths lies in its ability to leverage in-depth customer data analysis. By understanding customer preferences and pain points, the company continually innovates to provide the highest quality products and services.
To enhance the beauty shopping experience, Watsons Singapore developed the "Colour Me Virtual Makeup Try-on" feature on its mobile app. This augmented reality (AR) technology allows customers to virtually try on makeup products and receive recommendations for trending looks, ensuring a personalised experience.
Similarly, the company introduced a virtual hair colouring tool, helping customers choose suitable hair colourants without the fear of purchasing the wrong shades. These innovative features have enjoyed high conversion rates, exceeding 30%.
Further building on its commitment to personalisation, Watsons Singapore also introduced the Skinfie Lab, which helps customers obtain a personalised skin report and recommendations on skincare products for their specific skin concerns, just by answering a few simple questions. The Skinfie Lab allows the company to curate its offerings, ensuring that customers can find products that best suit their needs.
"With big data, we can learn and curate our store spaces to improve our product and category offering, open up spaces for experiences, as well as [cater] the range and right stock volume for offline stores to fulfil online orders as 'mini distribution centres,'" Lau noted.
At Watsons Singapore, each staff member is trained to support the O+O strategy. Store teams actively promote eCommerce to walk-in customers, whilst the eCommerce business encourages customers to visit physical stores for services like Click & Collect. The introduction of Home Express Delivery has transformed store colleagues into fulfillment experts, handling both walk-in customers and online orders.
When it comes to executing the O+O strategy, effective communication is very important, and Watsons Singapore makes it happen by ensuring that its online and offline promotions, along with its product offerings, are clearly communicated across all channels.
By connecting with customers and providing a seamless retail experience, the well-trained team helps drive overall business growth.