SM Supermalls win two big awards at the Retail Asia Awards 2022
It was awarded Mall of the Year and ESG Initiative of the Year for the Philippines.
Recognising the important role of malling in Filipino culture, SM Supermalls continues to expand and improve its shopping experience for its customers.
This year, it was recognised for two major awards in the recently concluded 17th Retail Asia Awards. It is a prestigious annual event that gathers the region's best retailers and recognises the most outstanding retail initiatives.
The first it received is for Mall of the Year – Philippines.
SM Supermalls launched #SafeMallingAtSM, a comprehensive multi-touchpoint campaign that reinvented malling during the pandemic.
On-ground, SM ensured that every customer is safe and protected against COVID-19 in its malls. They transformed their spaces into safe and innovative community areas while observing the highest standards of safety protocols.
SM implemented mall-wide changes in its operations and these efforts were communicated to the shoppers through various communication channels.
The company worked with creative agencies to create eye-catching, positive, and bright in-mall and online collateral as well as videos on how to shop safely and conveniently in our malls.
To boost awareness about the campaign, SM employed PR and digital initiatives that highlighted the #SafeMallingAtSM experience.
The campaign resulted in increased sales by 18% from November to December 2021 compared to November to December 2020, and a 70% increase in average daily foot traffic in December 2021 compared to the figures from December 2020.
For the second award, it received the ESG Initiative of the Year – Philippines.
Initiating "100 Days of Caring," SM Supermalls featured 100 meaningful ways to show love and care for one another this Christmas season.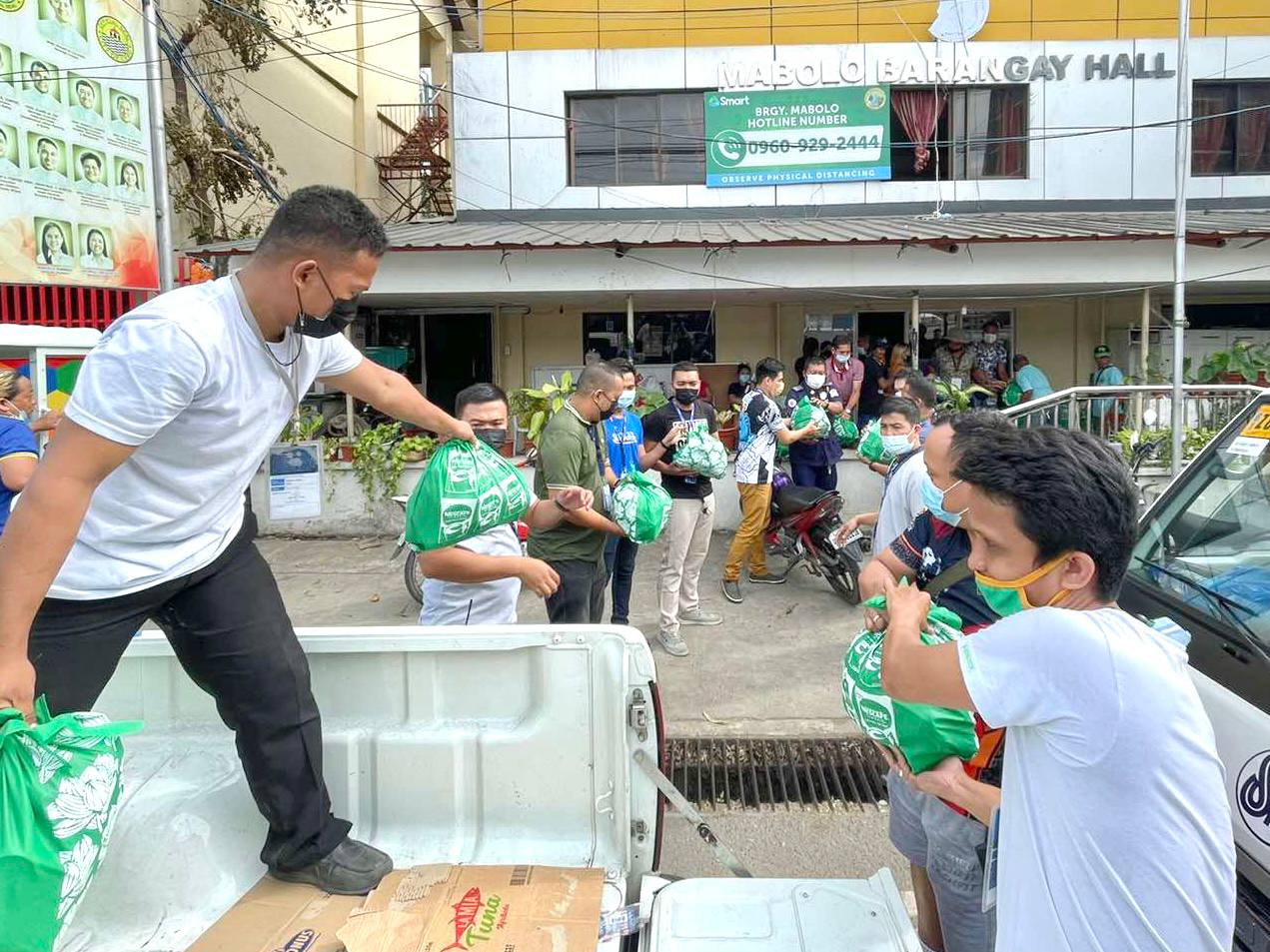 The programme was launched via a virtual event livestreamed on Facebook and YouTube on September 16, exactly 100 days before Christmas.
During the event, SM malls nationwide pledged to donate to over 10,000 beneficiaries including hardworking SM employees, medical frontliners, and dedicated delivery partners, among others.
Additionally, the employees and management of SM Prime Holdings Inc. donated Php 2.5 million to five charities that serve the underprivileged.
SM later extended its 100 Days of Caring programme to victims of Typhoon Rai (local name Odette) by initiating their immediate disaster relief response through Operation Tulong Express.
With the help of the SM Foundation and SM Markets, SM was able to provide over 33,000 care and relief packs distributed to over 35 barangays in the affected areas.
In total, SM was able to provide Php 5.3m in company support for relief and financial aid, Php 517k in employee donations, 1,810 boxes of SM bottled water, 1,754 relief goods from SM Foundation, 825 5-gallon water containers, and 254 rechargeable solar lights.
Among its achievements include having an increased social media presence with 5.4m engagements, 6.2m reach, and an 87% engagement rate. It also garnered a PR presence with Php 21.5m media values.
This served as an opportunity for SM Supermalls to expand the programme further, helping those who are beyond their communities.
The 17th Retail Asia Awards is presented by Retail Asia. To view the full list of winners, click here. If you want to join the 2023 awards programme and be acclaimed for your company's outstanding retail initiatives, please contact Jane Patiag at [email protected].