Setting new standards with Kmart
The retail company was recognised with three wins at the Retail Asia Awards 2022.
As the COVID-19 pandemic raged on, Kmart found themselves needing to adapt to the changing retail landscape as they reorganise their business operations, improve e-commerce channels, and put out innovative solutions to address their problems. Throughout the ordeal, Kmart managed to win the International Retailer of the Year - Australia Award, Store Design of the Year (Large) - Australia Award, and the Sustainability Initiative of the Year - Australia Award at the Retail Asia Awards 2022.
The awards programme recognises major breakthroughs, innovations, and key players in the retail industry of Asia, and Kmart's low-cost business model, their innovative and groundbreaking Melbourne CBD store, and sustainability initiatives with renewables company CleanCo set them apart from their competition.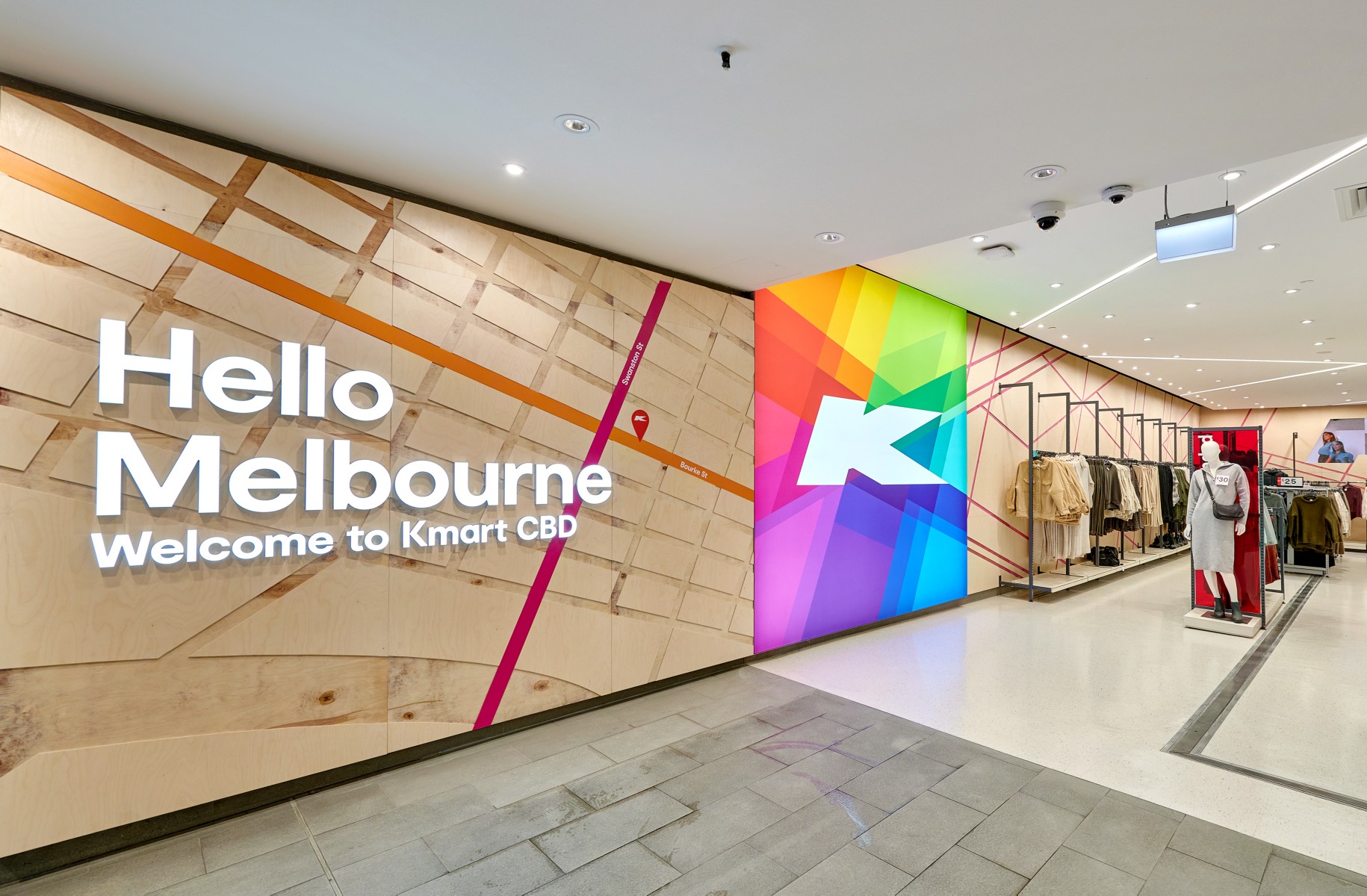 Upending old practices for a better future
Throughout the COVID-19 pandemic, Kmart consistently focused on three areas - being there for customers, keeping customers and team members safe, and focusing on the long term.
The health and safety of over 37,000 team members have been central to navigating the challenges raised by the pandemic so, during periods of lockdown, Kmart continued to pay all full-time and part-time employees to ensure the financial security of their team.
Kmart continued to connect with their customers both in-store and online by having an even stronger focus on their customers, understanding them more intimately and putting them at the forefront of decision making. Irrespective of the channel, customers were able to find the products they are looking for, able to transact easily and be inspired by a more personalised experience.
They invested heavily in technology, data, and automation across the whole business, many of these initiatives will dramatically improve the customer experience and remove previous pain points for customers. This resulted in improvements both in-store and online that allowed the business to become a more efficient, streamlined, and profitable operation.
To minimise the impact of local and international supply chain and logistics issues on their customers, Kmart expedited projects to create a more flexible and resilient supply chain, as their unique scaling and sourcing capabilities underpin their low-cost business model. This results in the ability to deliver the lowest prices to customers, as the model drives greater demand and scale while advancing product and development capabilities.
As a leading product development company and a trusted retailer with more than 300 stores throughout Australia and New Zealand, Kmart has internally developed 80% of products sold through their channels.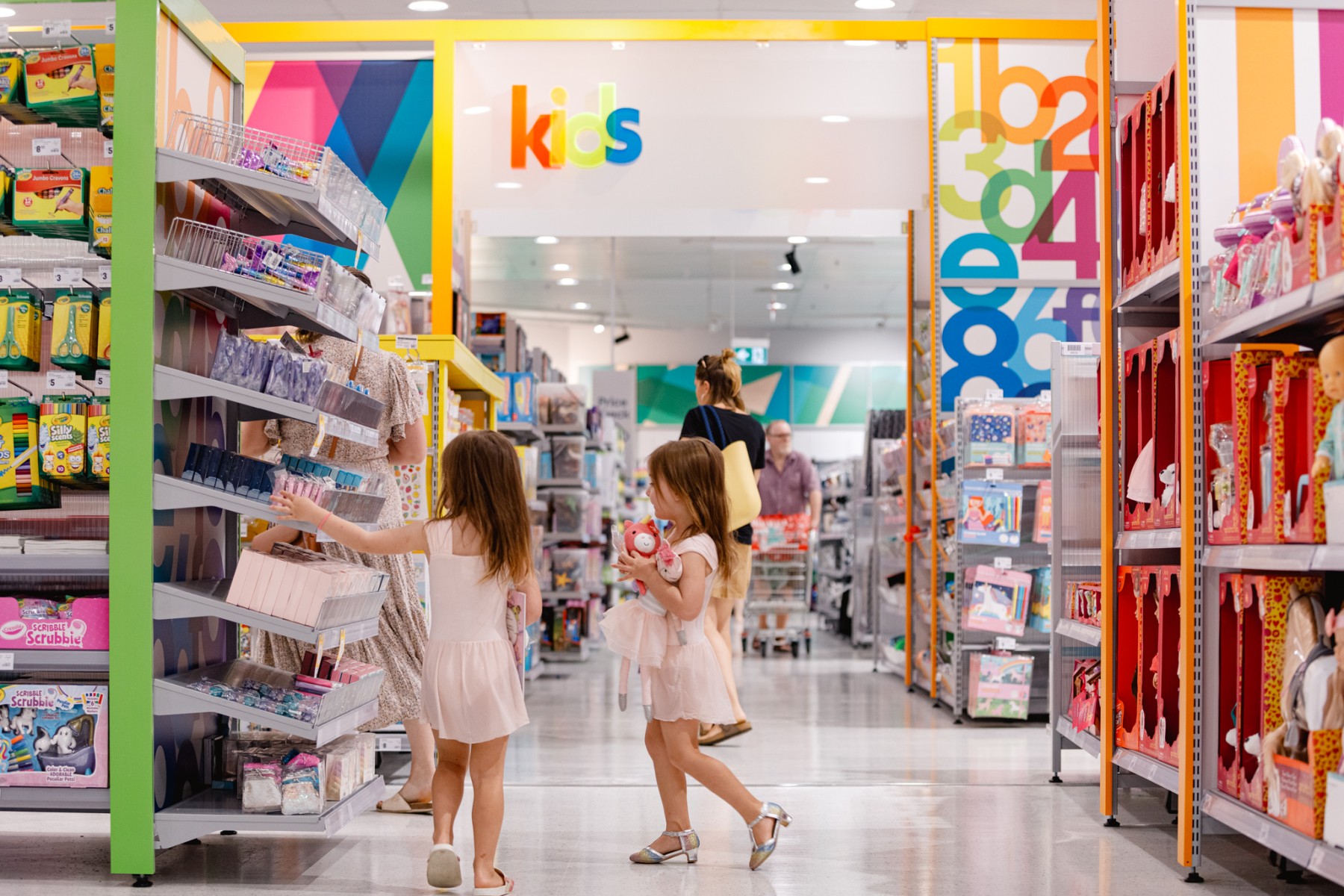 Reimagining stores to reflect the brand
Over the last few years, they opened almost 100 new Kmart and K hub stores and now 83% of Australians live within 10km of a Kmart store.
Launched in July 2021, Kmart's Melbourne CBD store serves as a physical representation of the brand, showcasing everyday products for the Australian lifestyle at the lowest prices while creating a simple and convenient shopping experience.
This store marks a physical representation of Kmart being a more customer-focused, digitally-enabled retailer, highlighting innovations in a digital experience that allow customers to buy larger items for delivery and a wider range online.
The design includes a radically altered layout for Kmart to adapt to the multi-level location and cater to a CBD customer demographic. The ground floor is dedicated to apparel, accessories, and beauty, the first floor is focused on home offers as well as kids' toys and apparel, and the basement houses active equipment, technology, and customer services.
As part of a reimagined service offering, the store has a dedicated click & collect experience, where customers can shop online at all Kmart Group brands and collect in-store. This gives customers full access to the product offer of Kmart, Target and Catch with the convenience of being able to pick them up at no extra charge from a central location.
Kmart's Melbourne CBD store has changed the way the business approaches visual merchandising and product display and will influence many of the trials and initiatives that Kmart plans to roll out. It has also kick-started digital innovation and helped formulate a technology strategy for the network, having digital experiences integrated into future stores.
Partnering with CleanCo for a greener tomorrow
Sustainability has been a core focus for Kmart for many years and with customer expectations evolving they know they have to not only provide great products at affordable prices but also care for and respect the planet and all the lives that they touch.
As part of their commitment to using 100% renewable electricity by 2025, Kmart has signed an agreement with CleanCo, the Queensland Government-owned renewables, low-emissions and hydro company, to provide Kmart with 100% renewable electricity across the majority of their Queensland stores in Queensland.
This partnership is a step toward Kmart achieving their net-zero emissions target by 2030 without the need for a contractually complex arrangement or the need to install costly solar panels at individual sites. Renewable electricity will be provided primarily from Western Downs Green Power Hub, one of Australia's largest solar farms and MacIntyre Wind Farm, which, once completed, will be one of the largest wind farms in the southern hemisphere.
As a retail leader in Australia, this not only has a major effect on Kmart's business but the wider retail industry in general, encouraging other retailers to consider how they can reduce their carbon footprint. Although the agreement is a combined initiative with other Wesfarmers' businesses, a unique arrangement was made that allows each business to contract separately while leveraging their combined energy loads, demand profiles and a number of sites.
The 17th Retail Asia Awards is presented by Retail Asia. To view the full list of winners, click here. If you want to join the 2023 awards programme and be acclaimed for your company's outstanding retail initiatives, please contact Jane Patiag at [email protected].