Diageo's employee wellness program recognised in FMCG Asia Awards
Awarded for the people-focused initiatives for its 500+ employees across Southeast Asia.
Diageo Southeast Asia took a people-first approach to ensure the health and wellbeing of its employees throughout the challenges brought about by the global pandemic.
The global pandemic was far-reaching and its impact reverberated around the world. Businesses across Southeast Asia, including Diageo, had to adjust their operations to comply with local regulations to protect people from the virus. Diageo took immediate action, with well-managed crisis teams springing into action and securing employee safety as first priority. From the early stages on, keeping employees well informed became an important ongoing pillar of how Diageo responded to the crisis and this included putting in place hard policy stands on job and wage protection to provide employees financial security and peace of mind.
Diageo recognised early proactive plans were critical to help its workforce adjust to the changes to become proficient and productive in a digital workplace. Diageo embraced its duty of care towards its employees, which was not only the right thing to do for the business, but also the smart thing to do.
Wellbeing lies at the core of performance, and for a culture as proud and high-performing as Diageo Southeast Asia, it was vital that employees felt in control of their own wellbeing and able to actively build new, productive habits in a disrupted reality without a definite end in sight. Employees who felt supported, cared for, and in good mental health were much more likely to be effective and productive at work. Almost two years since the pandemic began, this has been borne out in stellar business results as Diageo surges ahead globally.
For its various initiatives, Diageo received the Health & Wellness Initiative of the Year – Southeast Asia award in the recently concluded FMCG Asia Awards hosted by Retail Asia.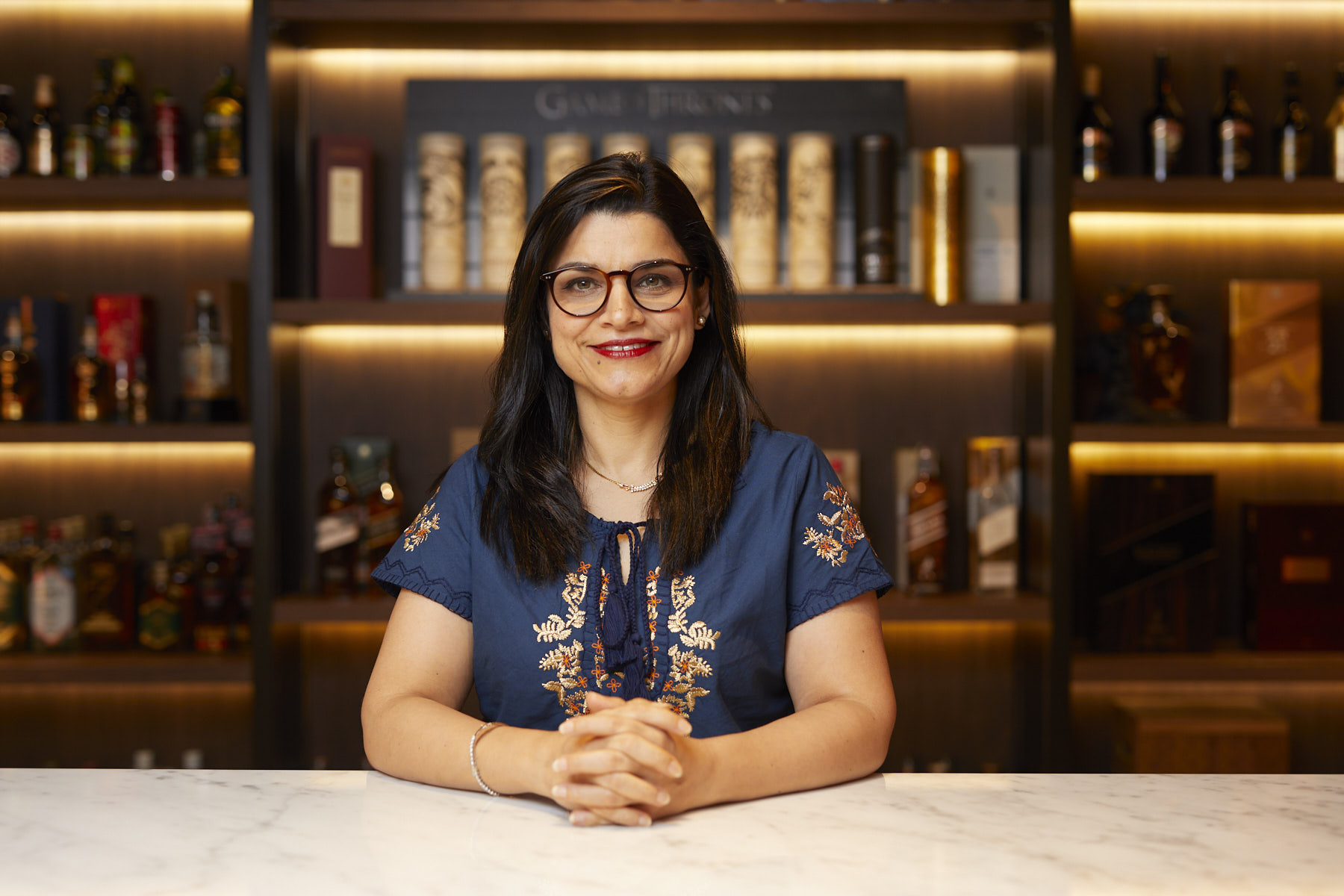 "On behalf of the team in Southeast Asia, I am extremely proud that Diageo is recognised for the Health and Wellbeing initiatives by FMCG Awards. We take pride in ensuring that our employees work in a culture that is inclusive, transparent and where their wellbeing comes first before anything else," said Preeti Razdan, Managing Director for Diageo Southeast Asia. She added, "This award is a validation of the collaborative and people-first culture in the company to bring the right programs that are also fit for purpose."
The awards programme celebrates the most outstanding companies in Asia Pacific's FMCG industry that have shown exemplary performance with their innovative products and initiatives. Southeast Asia at Diageo comprises the Philippines, Indonesia, Thailand, Vietnam, and Singapore with over 500 employees. Specifically, Diageo in Southeast Asia was awarded the Health & Wellness Initiative of the Year (2021) for the following region-wide programs:
Diageo Southeast Asia normalised actively caring for your wellbeing by developing deep foundations of psychological safety and creating safe spaces for digital conversations on wellbeing. Seeing leaders openly admit they didn't have all the answers, speak about how they were managing their own wellbeing and performance and share the tactics they were implementing was instrumental in making wellbeing conversations mainstream.

Partnered with preventive psychology and wellbeing experts to run multiple interventions for leaders and employees, focused on building skills to enhance mental wellbeing.

Supported line managers to recognise signs of not coping and offer additional support through company programs like Employee Assistance Program (EAP) with wide-ranging counseling and advisory services 24/7.

Recognised that flexibility is not just about where work happens but also when it happens and actively promoted flexible work, providing clear written guidance and principles to managers through the Diageo Flex Philosophy, launched in line with the company's purpose of "celebrating life, every day, everywhere."

To combat the very real Zoom fatigue, Zoom-free Wednesday afternoons were instituted. Some locations even defined daily meeting blackout periods for the first and last hour of the day and at lunch, allowing employees to bookend their days to create psychological boundaries and cope better with family commitments.

A Career Break policy was standardised to cater for employees needing a temporary career break to cope with mental health challenges or caregiver responsibilities, in addition to globally provided COVID leave for physical recuperation.

Quarterly wellbeing workshops on social, emotional, physical, and financial wellbeing were organised by employees, along with engagement programs to build connection.

Lastly, policy measures like enhanced medical coverages for employees and dependents and COVID-19 support programs ensured that employee anxiety around medical care, coverage and financial impact were minimized.
From these, internal survey results show that nine out of 10 employees feel that their manager cares about their wellbeing and checks in regularly with them.
It also showed that 98% of employees are aware of wellbeing resources that the company offers, and that 96% of employees feel that the company is sufficiently supporting their mental health.
Diageo in Southeast Asia continues to prioritize its employees first and constantly reviews its programs, policies, and initiatives to be "fit for purpose", incorporate employee feedback and lead the market on standards of care. This is the company's commitment to its employees who are the cornerstone of the company's ambition in creating the best performing, most trusted and respected consumer products company in the world.
ABOUT DIAGEO
Diageo is a global company with over 200 brands that are sold in more than 180 countries around the world. These brands include Johnnie Walker, Singleton, Tanqueray, Seagram's Smirnoff, Cîroc, Captain Morgan, Baileys, Don Julio, and Guinness.
For more information about Diageo, our people, our brands, and performance, visit us at www.diageo.com. Visit Diageo's global responsible drinking resource, www.DRINKiQ.com, for information, initiatives, and ways to share best practice.