Drive growth and optimise efficiency with 24/7 on-demand delivery this Chinese New Year
Lalamove provides fast, simple and efficient delivery solutions for businesses looking to streamline their logistics.
Since its establishment in 2013, Lalamove has placed an enhanced focus on providing on-demand delivery services through their app, allowing users to enjoy hassle-free delivery of items, whether they are personal necessities or business-related goods.
Operating in major locations across Southeast Asia, the company has an enviable and proven track record of service quality, innovative delivery solutions and has continuously raised the bar for on-demand delivery.
With the Chinese New Year season fast approaching, businesses will be pressured to fulfil large amounts of orders within this peak period in order to capitalise on the opportunities that the season brings. In high demand situations like these, keeping things running smoothly is paramount to success. And that's where Lalamove comes in as a one-stop logistics provider.
Lalamove is able to consistently offer high-quality delivery services to help turn transportation concerns into lucrative operations for savvy businesses. Its last-mile delivery provides businesses a fast and convenient way of satisfying their customers' needs, having same-day delivery guaranteed to arrive in 55 minutes islandwide, convenient pre-booking and low waiting times for driver partners matching thanks to the company's large pool of reliable and professional driver partners. This provides businesses the assurance and solution for their delivery needs.
Additionally, Lalamove's delivery network is available 24/7, allowing businesses to have their products delivered outside of the regular business hours and on holidays, fulfilling the need for urgent and time-sensitive deliveries. It is also easy to track the delivery progress of the orders with Lalamove's real-time tracking technology. Instant notifications will be sent out when the orders have been delivered and the location of the driver partners can be easily tracked too, giving business owners that peace of mind.
With the rise in demand for Chinese New Year products during this period, such as hampers and baked goodies, tonic gifts, mandarin oranges, pussy willows, lucky bamboo or home furnishing, businesses are able to choose the delivery vehicle type that best fits their products and needs. Lalamove has a wide fleet ranging from motorcycles, cars, MPV, to even vans and lorries that can handle both small and bulk goods, as well as valuable and delicate packages, with affordable rates and discounts for both first-time and existing users.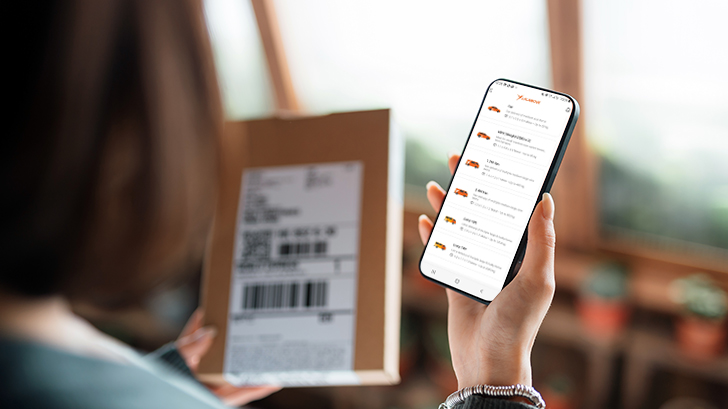 Businesses can now send their items; be it bulk items, fragile products or refrigerated produce on highly customisable delivery routes with multiple stops (up to 19). This enables businesses to group their deliveries into one single order. When using the web app, simply tick off the optimise function and the route will be automatically improved to cover the shortest distance of the entire order. This enables businesses to be cost-efficient, providing convenience and synergy for business owners with specific delivery requirements.
All throughout the year, leading businesses have to come to rely on Lalamove and their range of quality logistics solutions, enjoying hassle-free deliveries and added benefits such as reduced overheads from eliminating the need for businesses to have a large standing fleet of vehicles.
Streamlining logistics for businesses has never been easier or more affordable with attractive promotions and discounts, including 40% off* two deliveries for first time users and 30% off* two deliveries for existing users from the 2nd to the 11th of January 2023. First time users are also treated to 40% off deliveries for van or lorry delivery from the 12th to 16th of January 2023. T&C apply.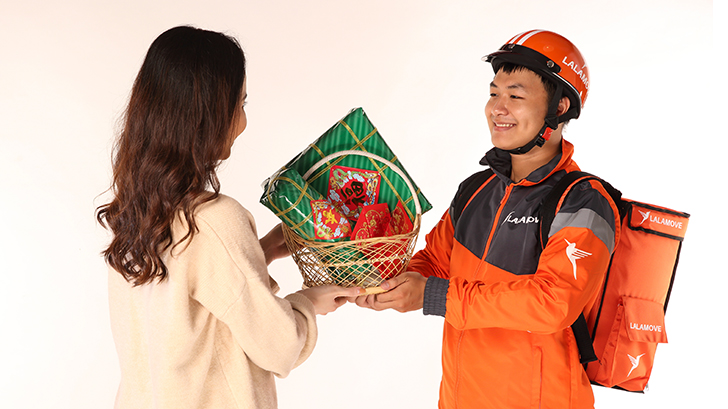 Find out more on how to start a fruitful and abundant journey with Lalamove this Chinese New Year here: https://www.lalamove.com/en-sg/2023-pre-cny-promo